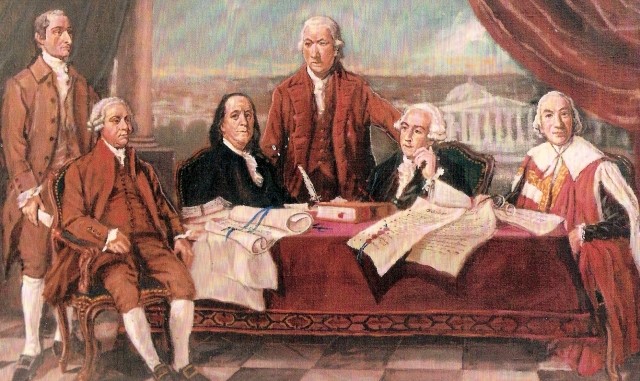 After the judgment and loyalty of Silas Deane is called into question, Congress appoints John Adams to succeed Deane as the commissioner to France on this day, November 28th in 1777.
Deane had been recalled to America by Congress after fellow diplomat Arthur Lee accused him of misappropriating French funds. Whereas Deane was born and raised in Connecticut and educated at Yale, Arthur Lee was a Virginian following the educational and career path of the British elite when revolutionary politics intervened. The lesser-known brother of Francis Lightfoot Lee and Richard Henry Lee, he left the colonies to enroll at the aristocratic boarding school Eton College in England. He then pursued medical studies at the prestigious University of Edinburgh in Scotland, receiving his degree in 1765. In 1766, Lee went to London and began legal studies at the equally renowned Temple Bar until 1770, when he began a legal practice in London at which he worked until the outbreak of revolution in 1776. It was then that he was named, along with Benjamin Franklin and Silas Deane, as an American commissioner to France.
Lee never got along with his two colleagues and instigated Deane's recall by accusing him of financial mismanagement and corruption. Deane's replacement, John Adams, was also a New Englander (although from Massachusetts and Harvard) and defended Deane. Nonetheless, Deane was unable to clear his name and was forced to live in exile until his death in 1789. In 1842, Congress reopened the investigation into Deane's accounts and, finding no evidence of misconduct, ordered that his heirs be paid $37,000 in reparations.
Despite personal vendettas among the members of the congressional delegation, they eventually managed to succeed in their goal of winning French support for the American war effort. On February 6, 1778, the Treaties of Amity and Commerce and Alliance were signed; they were ratified by the Continental Congress in May 1778. One month later, war between Britain and France formally began when a British squadron fired on two French ships. During the American Revolution, French naval fleets proved critical in the defeat of the British, which was assured at the Battle of Yorktown in October 1781.
[adrotate banner="24″]

[pt_view id="517b65fj16″]