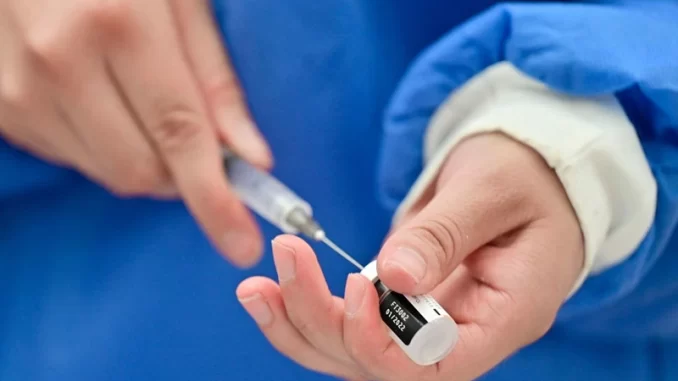 OAN Roy Francis
11:58 AM PT – Saturday, February 18, 2023
Two Idaho lawmakers introduced a bill that will charge individuals who administer the mRNA vaccine with a misdemeanor.
HB 154 was introduced by Republican Senator Tammy Nichols, and Representative Judy Boyle in the House Health and Welfare Committee on February 15th.
The bill states that "A person may not provide or administer a vaccine developed using messenger ribonucleic acid technology for use in an individual or any other mammal in this state." If the person was to administer it, then they would be charged with a misdemeanor.
Nichols supported the bill by pointing out that the "vaccine was fast tracked" in regards with the Pfizer and Moderna vaccines.
Democratic Representative Ilana Rubel from Boise questioned Nichols' claim about the vaccine being fast tracked, she said that the vaccines were approved and survived the testing process as well as being approved by the Food and Drug Administration (FDA).
Nichols said that the process "may not have been done like we thought it should've been done." She went on to add that "there are other shots we could utilize that don't have mRNA in it."
Moderna, according to the National Cancer Institute, was studying vaccine for various types of cancers before the pandemic hit, which is when they changed course and spearheaded the COVID vaccine.
After being introduced, the bill will now require a hearing and a vote in the committee to pass to the House Floor for consideration.