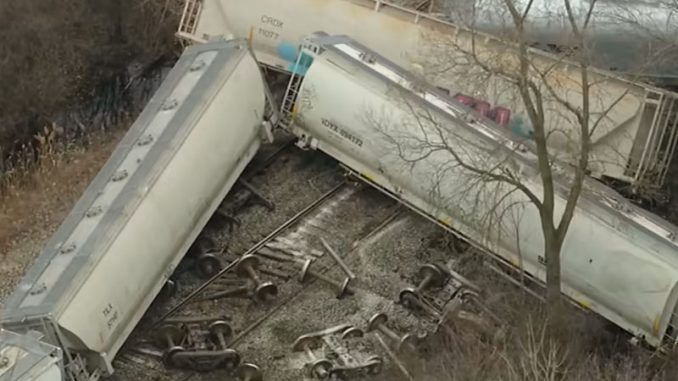 OAN Sophia Flores
11:35 AM PT – Thursday, February 16, 2023
A train carrying hazardous materials has derailed outside of Detroit, Michigan.
On Thursday morning, it was first reported that a train had derailed in Van Buren Township with several trains were a part of the derailment. As a result, the tracks were damaged and several of the wheels from the trains have disconnected.
Officials have reported that there were no injuries. Additionally, they have stated that they believe that no hazardous materials had spilled during the crash.
This latest derailment comes weeks after a train in East Palestine, Ohio had crashed and released toxic hazardous chemicals. As a result, countless livestock and aquatic animals have died due to the toxicants that were released into the air.