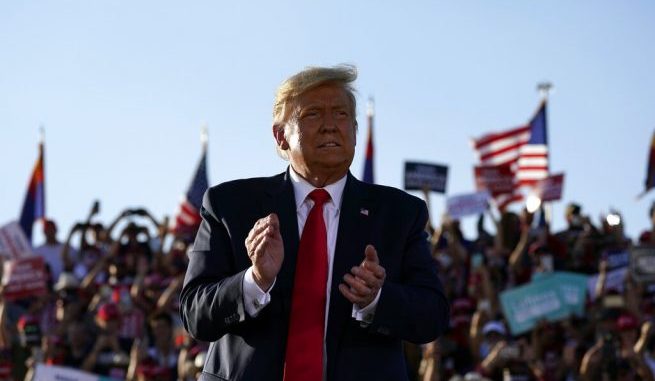 OAN Newsroom
UPDATED 7:40 AM PT – Tuesday, October 20, 2020
President Trump recently shared his excitement about the upcoming elections by stating he's feeling more confident than ever before.
"I'm running happy and I'm running very content because I've done a great job and I think that's the reason you have such crowds like this, " he noted.
— Donald J. Trump (@realDonaldTrump) October 19, 2020
The President said he has to remain on the campaign trail and speak to thousands of people each day because America is facing unprecedented challenges. He added, the Republican Party will solve the problems while the Democrats will sell this country to the far-left and Mainland China.
Joe Biden is a corrupt politician, and everybody knows it. Now you have the proof, perhaps like never was had before on a major politician. Laptop plus. This is the second biggest political scandal in our history!

— Donald J. Trump (@realDonaldTrump) October 18, 2020
President Trump also said voter enthusiasm for his campaign is at record high levels unseen in the past 200 years of U.S. political history.