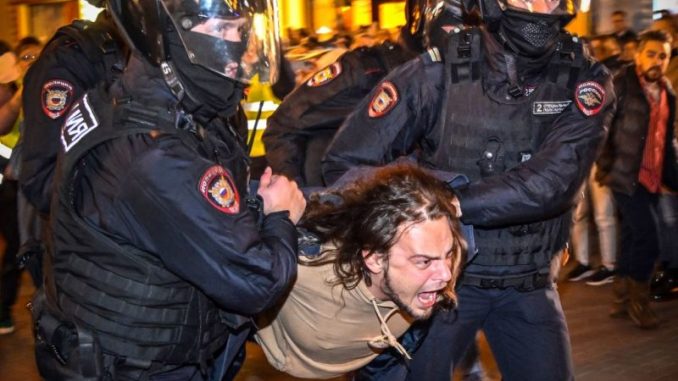 OAN Deven Berryhill
UPDATED 12:43 PM PT – Monday, February 13, 2023
Today, the U.S. Government has issued a top-level advisory warning all U.S. citizens to leave Russia immediately. All travel to Russia has been suspended for U.S. Citizens. 
U.S. Government officials are citing risks of harassment and wrongful detention of U.S. Citizens by Russian Law Enforcement agencies.  Today's warnings were issued due to heightened tensions over the War in Ukraine.
It's been reported that Russian government security officials are arbitrarily detaining Americans. The U.S. Embassy in Moscow said in a statement "Russian Government officials have arrested U.S. Citizens on spurious charges."
"Russian officials have denied U.S. Citizens fair and transparent treatment in secret trials without presenting credible evidence."

In December, Britney Griner had been convicted to 9 years in a Russian prison for being in possession of vape cartridges containing cannabis. She was later released and allowed to return to the U.S. in a prisoner swap between the U.S. Government and Russia officials.  Simultaneously, former U.S. Marine Paul Wheelan currently serves a 16-year sentence after being convicted for what the U.S. Government has been called "fictitious espionage charges."