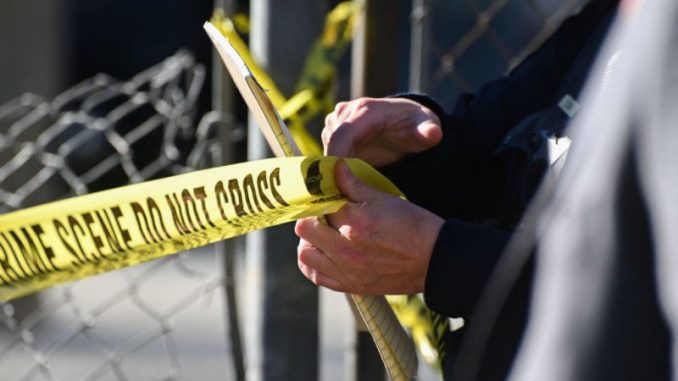 OAN Deven Berryhill
UPDATED 5:20 PM PT – Friday, February 10, 2023
Cersar Santana has been arrested in Miami early Friday morning by United States Marshals for desecrating and concealing human remains in connection to the death of New Jersey Kindergarten teacher Luz Hernandez.
The 33-year-old Kindergarten teacher had been reported missing on Monday. By the afternoon, her body was found in what "appeared to be a shallow grave" said Jersey City law enforcement. The location of her death was in Kearny, a community near her New Jersey home.
On Thursday, the Hudson County District Attorney Esther Suarez ruled Hernandez's death as a homicide. The autopsy revealed that she had died from "blunt force trauma to the head and compressions to the neck." The motive for her death was still unknown.
"An arrest has been made in connection with the death investigation of Luz Hernandez. More to follow." Saurez tweeted on Friday.
U.S. Marshals tracked down Santana early Friday in a Miami, Florida hotel.  He was being held in custody pending his extradition back to New Jersey. 
Jersey City Police believed that Santana did not act alone.  Leiner Miranda Lopez, a 26-year-old from Jersey City, had also been named a suspect in the case.  Authorities were not clear on the relationship between Santana and Lopez.  Sources say that Lopez remains on the run.  
Mrs. Hernandez was a beloved teacher at the "BelovED" Charter School in Jersey City.  An outpouring of grief was felt by the school officials once Hernandez did not show up for work on Monday. The school remained closed the following Wednesday in honor of her memory. The institution re-opened the next day.  Grief counselors were provided to BelovED school teachers, students and family members said school founder Bret Schunder.
"She was a beloved member of the BelovED family. People are feeling devastated by this." Schunder said. "People loved her. She was a wonderful co-worker."
Luz Hernandez leaves behind three children, the youngest who was only 2 years old.