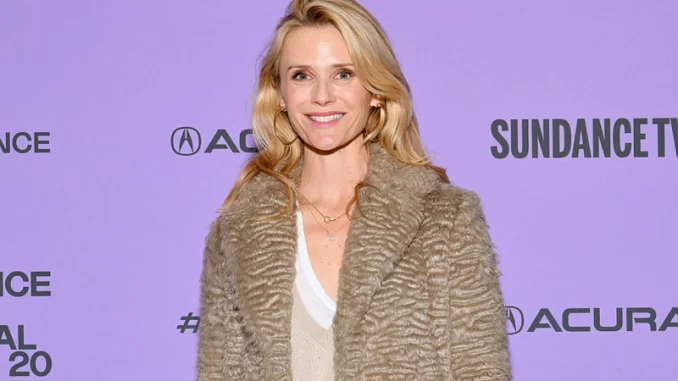 OAN Roy Francis
UPDATED 11:40 AM PT – Saturday, February 4, 2023
According to a new report, the wife of California Governor Gavin Newsom has earned up to $1.5 million from charging public schools around the nation.
The Representation Project's founder, Jennifer Siebel Newsom, raised $1,483,001 through movie licenses since 2012, according to the watchdog group Open the Books.
Advocating for "gender justice," Siebel Newsom's non-profit organization produced four films for which she received writing and directing credit.
The "gender identity" films created by Siebel Newsom are distributed to public schools through the nonprofit The Representation Project after being produced by her for-profit company, Girls Club Entertainment.
According to The Representation Project, they combat "sexism through films education, research, and activism."
Every state's publicly funded schools have access to the movies, which include "Miss Representation," "The Mask You Live In," "The Great American Lie," and "Fair Play."
Governor Newsom is also portrayed in two of the films.
According to Open The Books, the movies were rented out for screenings to "individuals, corporations, and schools, and came with their own lesson plans" to 2.6 million pupils in 5,000 schools.
They also said that showing these films to kids in schools costs anywhere from $49 to $599.
Open The Books went on to say that the nonprofit has generated almost $1.5 million from these films.
"Tax records show that since 2012 the nonprofit has generated $1,483,001 in film screening revenue," they said. "Although it is unclear how much money came from schools versus other sources."
Reports also suggest that the films contain sexually explicit images and pressure student to feel "shame and sorrow" about American society.
Additionally, the films come with a lesson plan that includes discussions on Governor Newsom's comments in the films, and urges students to assemble their friends and vote for candidates that support a "care economy" that "embraces universal human values."