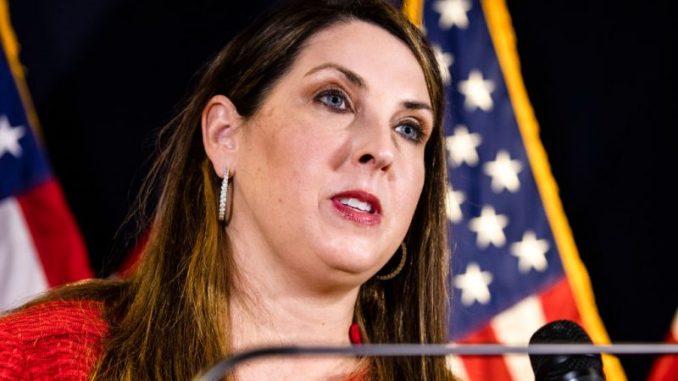 OAN Roy Francis
UPDATED 11:18 AM PT – Saturday, January 28, 2023
Republican National Committee chair Ronna McDaniel said that her fourth term will be her last as she will step down in 2025.
"This is my last term as chair," she said during an interview after her victory.
McDaniel had secured her victory by winning the majority of votes, 111 out of 168, on Friday.
She said the reason that she had ran for her fourth term is to keep stability within the Republican party as they head into the next presidential election.
She had faced opposition from MyPillow CEO Mike Lindell, as well as former Trump campaign advisor Harmeet Dhillon who had said that changes needed to be made for the party to more successful as a whole moving forward.
Dhillon had pointed to the Republican Party's less than impressive performance during the 2022 midterm which was expected to be a "red wave" election by many.
McDaniel said that after this term and the presidential elections are over, she promises to leave her post as RNC chair to open the door for "fresh blood" to lead the party in the future.
She had originally been picked by former President Donald Trump to lead the party in 2017 and was re-elected in 2019 and 2021.