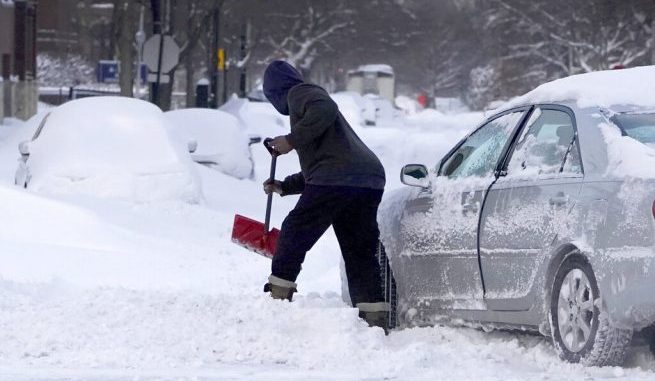 OAN Newsroom
UPDATED 9:02 AM PT – Tuesday, February 16, 2021
Millions of Americans are, once again, being ordered to stay inside their homes. This time, however, it's due to massive winter storms. On Monday, the U.S. National Weather Service and several news outlets reported 150 million Americans across 25 states are facing some kind of storm warning.
Officials in seven states, including Oregon, Texas and Mississippi, have already declared emergencies in their states. The storms are leaving more than 4 million people without electricity amid freezing to sub zero temperatures.
Texas has been hit particularly hard during the storms with more than 2.5 million residents experiencing power outages. This has left health care officials scrambling to keep thousands of doses of coronavirus vaccines from going to waste. Additionally, health officials are waiting on a now delayed shipment of more than 400,000 doses of vaccines.
Officials are also calling on residents to watch out for dangerous road and travel conditions. Slick roads have already contributed to the deaths of more than 10 people in Texas and Oklahoma. Over the weekend, Texas officials responded to a more than 130 vehicle pile up in Fort Worth, which resulted in the death of six people.
"It is slick and it is dangerous, so again, make sure that you give yourself extra time even if you are a little bit late…I'd rather you get there intact and healthy than the alternative," stated Kentucky Gov. Andy Beshear (D). "These storms will affect most of the Commonwealth with potentially dangerous conditions much of this week."
Air travel is also taking a huge hit amid the storms with more than 5,600 flights getting cancelled. Meanwhile, the U.S. National Weather Service has predicted the massive winter storms will travel through the Southern Plains and enter the Northeast on Tuesday.