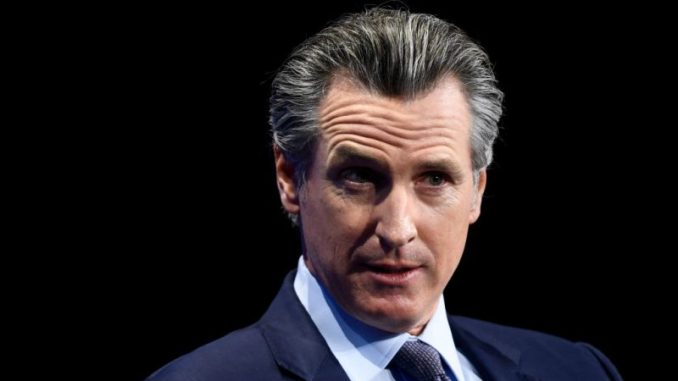 OAN Roy Francis
UPDATED 12:54 PM PT – Tuesday, January 24, 2023
Governor Gavin Newsom said that the Second Amendment is "becoming a suicide pact" after the shootings that took place in his state over the weekend.
Following the shootings that had left at least 18 people dead, Newsom (D-Calif.) said that this is not something new.
"Nothing about this is surprising. Everything about this is infuriating," Newsom said. "I mean, the Second Amendment is becoming a suicide pact."
Newsom deflected blame and ignored the fact that the shooting happened in his state, which boast the strictest gun laws in the country. He instead took aim at the Second Amendment and gun right advocates.
California had been ranked as the state with the most active shooter incidents in 2021 according to the Federal Bureau of Investigation (FBI). Los Angeles alone had seen over 382 gun-related homicides in 2022, with reports saying it was the highest number in over a decade.
The California governor is seen by many Democrats as a presidential hopeful in 2024 if President Joe Biden decides not to seek reelection. While Newsom himself has not declared any intentions, many look at his recent actions as potential moves towards a presidential run.