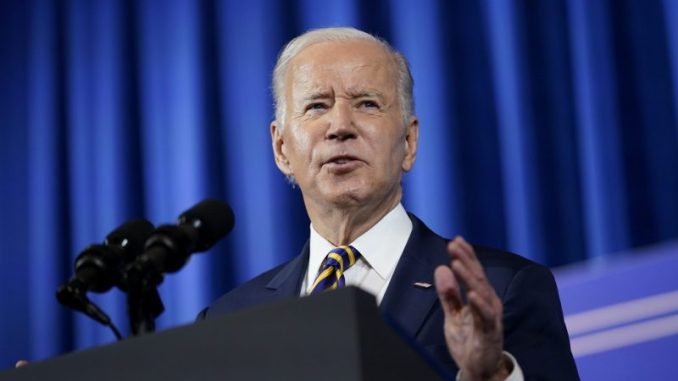 OAN Roy Francis
UPDATED 10:34 AM PT – Tuesday, January 24, 2023
President Joe Biden has once again called on Congress to pass an assault weapons ban.
Following the recent mass shootings in California, which left at least 18 people dead, Biden released a statement on Tuesday, calling for stronger actions against gun violence.
"Even as we await further details on these shootings, we know the scourge of gun violence across America requires stronger action," Biden said. "I once again urge both chambers of Congress to act quickly and deliver this Assault Weapons Ban to my desk, and take action to keep American communities, school, workplaces, and homes safe."
House Democrats had previously tried passing an assault weapons ban last year, but the bill stalled in the Senate and never made it to the president's desk.
"Yesterday, Senator Feinstein — alongside Senators Murphy, Blumenthal and others — reintroduced a federal Assault Weapons Ban and legislation that would raise the minimum purchase age for assault weapons to 21," Biden went on to say.
In the wake of the shootings, Senator Diane Feinstein (D-Calif.) has reintroduced the Assault Weapons Ban and Age 21 Act. She said that these weapons "have no business in our communities and schools."
Last year Congress had been able to approve the Bipartisan Safer Communities Act last year. This was the first major gun safety bill to pass through Congress in almost 30 years.
When Biden signed the Act into law during the summer, he emphasized the need for an assault weapons ban. He also said that much more needs to be done to address gun violence in America, and that he had made it one of his top priorities.
"There can be no greater responsibility than to do all we can to ensure the safety of our children, our communities and our nation," he said on Monday.