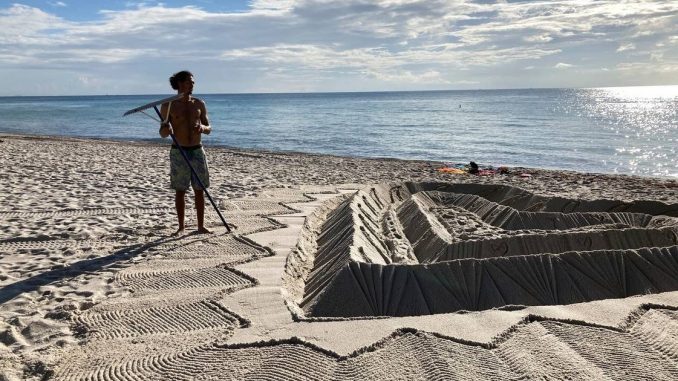 OAN Newsroom
UPDATED 3:10 PM PT – Saturday, July 3, 2021
A Florida hotel worker has paid tribute to the victims of the Surfside condo collapse through a sand sculpture on a local beach. On Friday, 21-year-old Isaac Meek engraved the six-foot-long heart-shaped sand sculpture into the beach.
Meek spent multiple hours working on the sand sculpture, using only a rake and the tip of its handle. The Surfside local said his father was the one to suggest the project as a way to honor those confirmed dead and those still missing as well as their families.
"I saw somebody grieving earlier and he told me thank you," he explained, "So just seeing those things, it just makes me feel better. It just helps me with me, my peace as well."
Meek has made sand sculptures for years and hoped to use his talent to make a positive impact on those affected by the condo collapse. The hotel worker described the sculpture as his way of honoring the victims of the collapse as well as their families. He said he hopes the victim's family members will come across his work and get some peace from it.
The death toll is currently at 24 individuals, with 124 still unaccounted for.