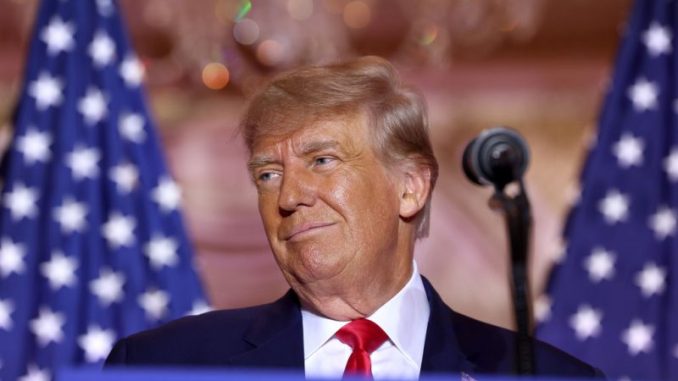 OAN Geraldyn Berry
UPDATED 12:40 PM PT – Wednesday, January 18, 2023
45th President Donald Trump is looking to regain control over his social media accounts ahead of 2024 race for the White House, according to NBC.
On Tuesday, in a letter sent to Facebook's parent company, Meta, Trump's team officially requested that his account be unblocked.
"We believe that the ban on President Trump's account on Facebook has dramatically distorted and inhibited the public discourse," Trump's campaign wrote.
The campaign emphasized the importance of free speech and asked for a meeting to talk about the Republican's swift return to the platform.
A Meta representative said the business "will announce a decision in the next weeks in line with the procedure we laid out" but otherwise declined to comment on Trump.
Facebook had opted to impose a temporary ban on Trump that would be subject to reconsideration in two years, commencing on January 7th, 2023. This was announced by the president of global affairs at Meta, former UK Deputy Prime Minister Nick Clegg back in June 4th, 2021.
"At the end of this period, we will look to experts to assess whether the risk to public safety has receded," Clegg said in a statement at the time. "We will evaluate external factors, including instances of violence, restrictions on peaceful assembly and other markers of civil unrest. If we determine that there is still a serious risk to public safety, we will extend the restriction for a set period of time and continue to re-evaluate until that risk has receded."
On the other hand, though his Twitter ban was initially permanent, Trump's account was reinstated on November 19th by Tesla and SpaceX CEO Elon Musk after his takeover of the social media platform. The billionaire had created a Twitter poll and made true to the results, as a move against censorship.
However, Trump has yet to tweet from his account.                                                                       
The former president's Facebook and Twitter was locked in response to the Capitol uprising two years ago.