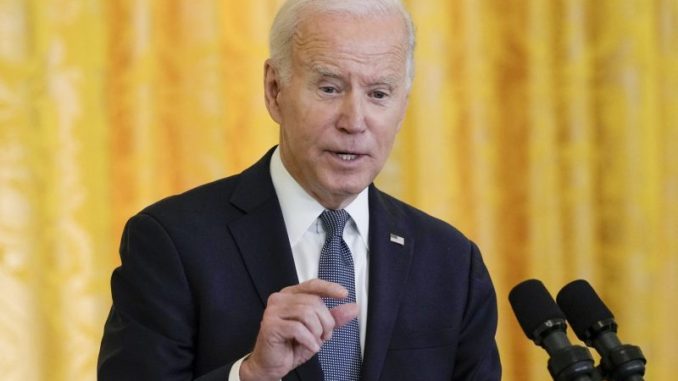 OAN Roy Francis
UPDATED 8:21 AM PT – Tuesday, January 17, 2023
President Joe Biden appeared to mock supporters of the Second Amendment on Monday.
Biden attended the National Action Network's annual Martin Luther King Jr. breakfast in Washington, where he once again pushed for gun control.
During his speech, he talked about conservatives who supported the Second Amendment, and who argued for its potential need for defense against the government.
"I love my right-wing friends who talk about the tree of liberty is water of the blood of patriots," he said. "If you need to work about taking on the federal government, you need some F-15s. You don't need an AR-15."
The quote that Biden is referring to is taken from Thomas Jefferson who had written in a letter, "The tree of liberty must be refreshed from time to time with the blood of patriots and tyrants."
The president also went on to say that the so-called assault weapons have no "social redeeming value."
During a speech in July 2021 outlining his plan to combat gun violence, Biden made similar claims in regards to Second Amendment.
"The Second Amendment, from the day it was passed, limited the type of people who could own a gun and what type of weapon you could own. You couldn't buy a cannon."  The president had said. "You need to have weapons to take on the government, you need F-15s and maybe some nuclear weapons."
Biden has repeatedly made these false claims during his presidency. Experts and lawmakers have pointed out that the Second Amendment, as it is originally written, has no limits on who can "keep and bear arms" or the kinds of arms that people can obtain and bear.
"The point is that there has always been the ability to limit – rationally limit – the type of weapon that can be owned and who can own it." Biden went on to say.
Federal gun regulation, which limited that accessibility, was not passed until 1934.