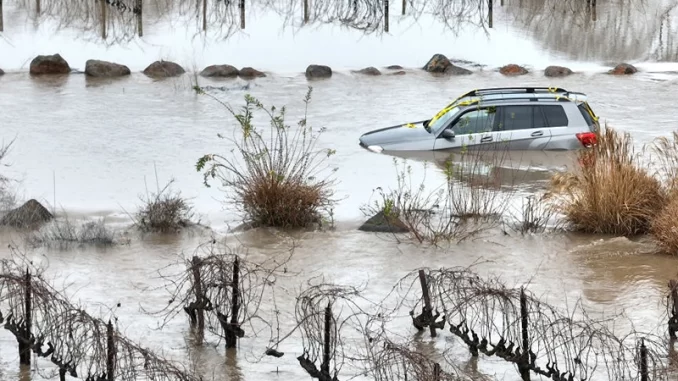 OAN Roy Francis
UPDATED 11:44 AM PT – Tuesday, January 17, 2023
President Joe Biden will travel to California to visit the parts of the state that have been battered by the recent series of winter storms on Thursday.
The White House has said in a statement that the president will visit California's central coast as the storms are subsiding.
He will meet with first responders, state and local officials, and will also survey recovery efforts and assess what additional federal support the state will need.
On Saturday, the president had approved a major disaster declaration for California which opened up federal aid to the state.
"The president's action makes federal funding available to affected individuals in the counties of Merced, Sacramento, and Santa Cruz," the White House said in a statement.
The federal aid will include grants for temporary housing, home repairs, and low-cost loans, among other programs to lend help to individuals and business owners throughout the impacted areas.
California had been enduring a nonstop series of storms since December 27. The recent storms have been the biggest that the state has seen in five years, and had caused more rainfall and damage in the state than any storms in over 30 years.
The severe weather throughout the Golden state caused power outages to thousands of residents as well as flooding, mudslides, and extreme hazardous conditions.
At least 20 people are confirmed dead due to the severe conditions, a number higher than any wildfire since 2018. Deaths have been reported across the whole state, along with around 44,000 people being under evacuation orders, and over 224,000 without power.
Authorities in the state are warning that even though the storms are subsiding, mud and rockslides are still a high risk in certain areas due to the ground being saturated from the rains.