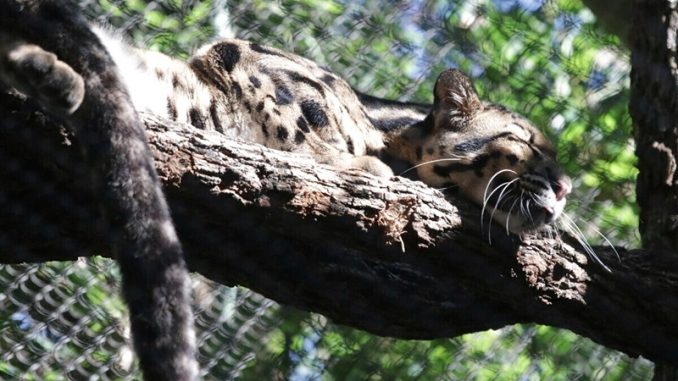 OAN Sophia Flores
UPDATED 12:27 PM PT – Friday, January 13, 2023
The Dallas Zoo has announced that Nova, a 20–25-pound clouded leopard, has escaped her enclosure.
The Zoo closed on Friday after the report of the missing animal. The Zoo issued a "Code Blue" emergency. A Code Blue occurs when a non-dangerous animal is unaccounted for. The Dallas Police Department has joined Zoo officials in their search.
Harrison Edell, the Dallas Zoo's executive vice president for animal care and conservation, let the public know that Nova is not a threat to humans.
"While I wouldn't put it past her to hunt squirrels or birds given the opportunity, she is absolutely not a danger to humans at all," he said. "If you happen to see a cat that's bigger than a housecat, but smaller than a bobcat, please call us."
On Friday morning, zoologists discovered a tear in the mesh of her habitat. It is believed that she is in a tree somewhere on Zoo grounds.
"We don't think she has gone very far. She is likely to stay linked to home as she and her sister Luna are attached at the hip," Edell explained.
Clouded leopards current conservation status is 'vulnerable.' There are approximately 10,000 in the world.
This is a developing story.