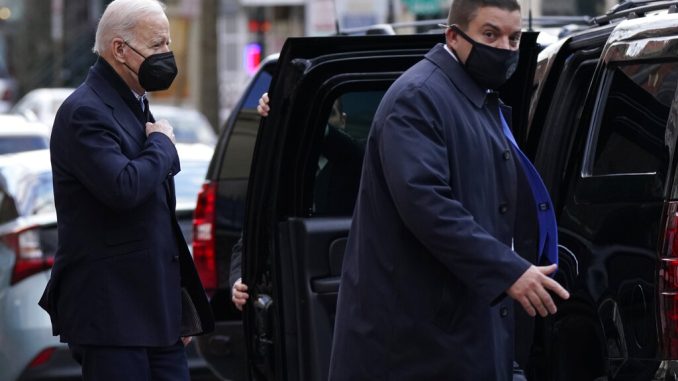 OAN Newsroom
UPDATED 8:31 AM PT – Monday, March 28, 2022
The White House raced to clarify President Joe Biden's apparent calls for a "regime change" in Russia after facing massive backlash sparked by his ad-libbed statements in Poland.
According to reports citing White House officials Sunday, Biden's statements about Russian President Vladimir Putin were not part of his speech as prepared and were not screened on the teleprompter either.
"For God's sake, this man cannot remain in power."

Did Joe Biden just endorse regime change in Russia? pic.twitter.com/QNLG8OZ3Oz

— RNC Research (@RNCResearch) March 26, 2022
The White House attempted back-pedal the presidents remarks, affirming his point was that Putin cannot be allowed to exercise power over his neighbors or the region. Several officials, both in the U.S. and abroad, are denouncing Biden's unplanned statements.
"I wish he would stay on script," said Sen. Jim Risch (R-Idaho). "Whoever wrote that speech did a good job for him, but my gosh, I wish they would keep him on script…it's gonna cause a huge problem. "
Additionally, Secretary of State Antony Blinken also shed light on Biden's speech Sunday. He reinforced what the President meant is Putin cannot be empowered to wage war and said the U.S. does not have a strategy of regime change in Russia or anywhere else.
"In this case, as in any case, it is up to the people of the country in question," Blinken stated. "It is up to the Russian people, but what we do have is a strategy to strongly support Ukraine. We've been doing that and rallying partners and allies around the world to do that."
French President Emmanuel Macron also criticized Biden, saying his remarks could cause unnecessary escalation in tensions with Russia. Meanwhile, Moscow has since responded to Biden's statement, saying it's up to the people of Russia to decide who remains in power in their country.
Biden was forced to clarify his statement about removing Putin from power. While leaving a church in Washington, D.C. on Sunday, a group of reporters called out asking if Biden was, in fact, calling for regime change.
Biden says "no" he wasn't calling for regime change, which is a total lie.

He literally said, "For God's sake, this man cannot remain in power"
pic.twitter.com/QjC3Ioro89

— Kyle Martinsen (@KyleMartinsen_) March 27, 2022
Biden did not stop and just before getting into his vehicle shouted out, "no!" The White House has been working intently on walking back the President's statements from his speech in Poland.