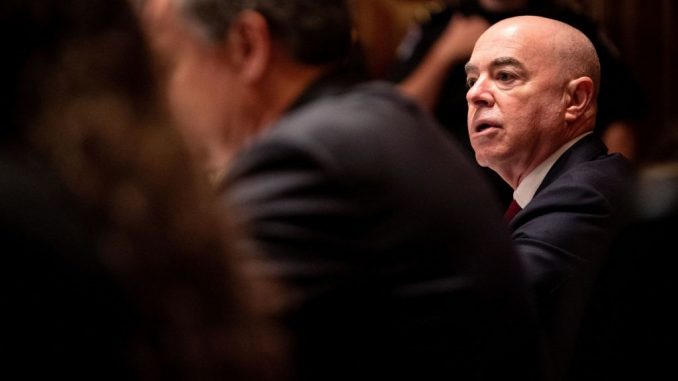 OAN Newsroom
UPDATED 12:47 PM PT – Wednesday, September 22, 2021
Secretary of Homeland Security Alejandro Mayorkas was questioned by the Senate Homeland Security and Governmental Affairs Committee. Sen. James Lankford (R) of Oklahoma grilled Mayorkas on specific numbers concerning Afghan refugees.
The hearing took place in the Senate on Tuesday and inquired into several topics for Mayorkas. Sen. Lankford's first order of business was determining exact metrics for the amount of Afghans evacuated by the U.S. and what had happened to them.
He further asked what portion of the evacuees classified as refugees, parolees, U.S. citizens, Green Card holders and Special Immigrant Visa holders. In response, Secretary Mayorkas was able to give estimated statistics regarding the over 60,000 Afghan evacuees in the U.S.
"Approximately seven percent have been United States citizens. Approximately six percent have been lawful, permanent residents. Approximately three percent have been individuals who are in receipt of their Special Immigrant Visas," said Mayorkas.
29,000 individuals have been let into this country & failed to report. I want to know who they are and where they are. pic.twitter.com/rl6d9W2mGJ

— Sen. James Lankford (@SenatorLankford) September 21, 2021
The senator also cited a request from the Office of Management and Budget asking Congress to waive all claims of inadmissibility for Afghan parolees. Additionally, when Lankford listed activities barring an evacuee from entering the U.S, Mayorkas responded saying there was a miscommunication and such individuals would not be allowed into the country.
In the meantime, the Senate is expecting to hear a more accurate assessment of evacuee numbers and legal statuses in the near future.