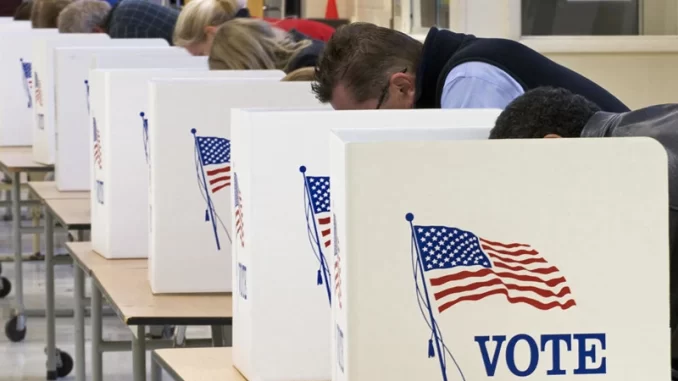 OAN Roy Francis
UPDATED 6:55 PM PT – Friday, January 13, 2023
More than a dozen House Democrats proposed an amendment to the Constitution which would allow 16-year-olds to be able to vote.
This move by House Democrats is an apparent attempt to make left-leaning policies easier to enact since they would be gaining a bigger voting base.
Representative Grace Meng (D-N.Y.) introduced the resolution to the House Floor. The resolution would abolish the 26th Amendment to the Constitution which allows United States citizens to vote if they are at least 18 years of age.
The new resolution states that "The right of citizens of the United States, who are sixteen years of age or older, to vote shall not be denied or abridged by the United States or by any State on account of age."
Meng had previously released a statement in the last Congress indicating that lowering the voting age would help them because younger people would have a say on many of the positions that Democrats are pushing for.
"Our young people, including 16- and 17-year-olds, continue to fight and advocate for so many issues that they are passionate about from gun safety to the climate crisis," she said. "They have been tremendously engaged on policies affecting their lives and their futures."
Although Meng's proposal is now gaining support from Democrats, when Democrats had the majority in the last Congress, they did nothing to advance her proposal. In March 2022, 125 Democrats voted in favor of an amendment lowering the voting age. That number was not enough for it to get approved.
Democrats who back the bill, such as Senator Sheldon Whitehouse (D-R.I.), cited the importance of getting younger voters to the polls to gain more support.
"It's our younger generation that will face the long-term consequences of our political challenges – like stymied action on climate change, gun violence, and reproductive rights," he said. "We need to defend their right to vote."
Amending the Constitution requires a two-thirds vote in the House and in the Senate. If that occurs, then a ratification would be needed by three-fourths of state legislatures.