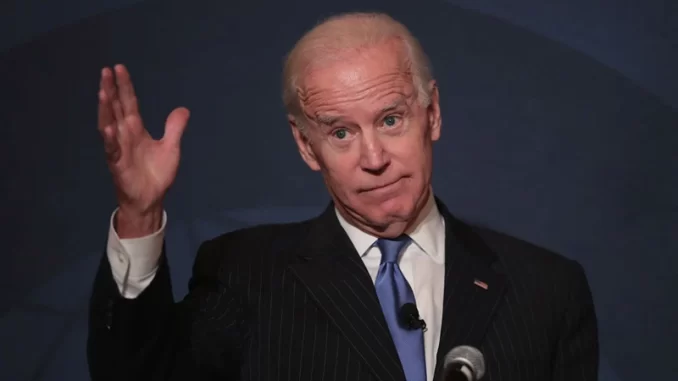 OAN Roy Francis
UPDATED 12:06 AM PT – Wednesday, January 11, 2023
President Joe Biden addressed the classified documents that had been found in his private office at the Penn Biden Center on November 2nd.
When addressing reporters at the North American Leaders Summit in Mexico City, the president said that he was surprised to learn about the documents.
He also added that "people know I take classified documents and classified information seriously" and that he is fully cooperating with the Justice Department's review of the situation.
"They did what they should have done. They immediately called the [National Archives] turned them over to the Archives, and I was briefed about this discovery and surprised to learn that there were any government records that were taken there to that office," he went on to say. "But I don't know what's in the documents. My lawyers have not suggested I ask what documents they were."
According to Richard Sauber, special counsel to the White House, the documents that were discovered were from Biden's time as vice president.
"The documents were not the subject of any previous request or inquiry by the archives," Sauber said in a statement. "Since that discovery, the president's personal attorneys have cooperated with the Archives and the Department of Justice in the process to ensure that any Obama-Biden Administration records are appropriately in the possession of the Archives."
Attorney General Merrick Garland appointed United States Attorney for the Northern District of Illinois John Lausch to review the situation, Biden had expressed that he hopes the investigation will be finished soon.
Republicans reacted to the situation, Senator Tom Cotton (R-Ark.) said that "there can't be separate standards for Republicans and Democrats." Referring to the FBI agents seizing documents from former President Donald Trump's residence last August.
Biden at the time had criticized the Former President in an interview with 60 Minutes in September.
"How that could possibly happen? How anyone could be that irresponsible? And I thought, what data was in there that would maybe compromise sources and methods?" the president said. "And it just totally irresponsible."
Democrats on the other hand have been downplaying the discovery of the documents saying that they cannot be compared to Trump's situation last year.
"This is not Mar-a-Lago," Representative Sheila Jackson Lee, (D-Texas) said on Tuesday. "This is not the refusal of hundreds and hundreds of documents. There is no comparison. They were in a locked closet. They were not accessible. And that's why the appropriate process was followed. … I don't think it compares at all."
Although some Republicans are pointing out that Donald Trump had the power to declassify documents when he was in office as president. Joe Biden on the other hand could not, since the vice president does not have that authority.