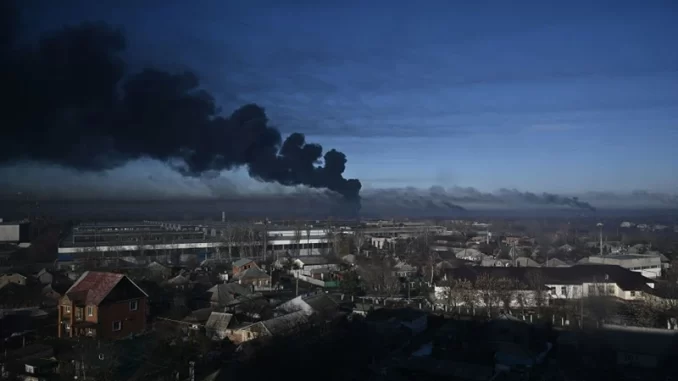 OAN Roy Francis
UPDATED 3:55 PM PT – Friday, January 6, 2023
Ukrainian officials have accused the Russians of opening fire in several areas on Friday.
The ceasefire, called to by Russian President Vladimir Putin, appears to have had no effect on the ground.
Russian state TV has said the city of Donetsk was hit by a strike. Meanwhile, a Ukrainian rescue worker was killed during a Russian strike.
Russia had ordered a 36-hour ceasefire to celebrate Orthodox Christmas. Ukraine had rejected it, claiming that it is a trap by Moscow in order to to reinforce their military on the front lines.
Russia's Defense Ministry had been insisting that it was observing the truce along the entire front line, starting at 12:00 Moscow time (09:00 GMT) on Friday. It had denounced Kyiv for continuing it attacks and shellings Russian positions in occupied Ukraine.
A Russian strike on a fire station was reported in the Kherson region after the truce had begun. The Governor of the Kherson region reported that the attack had left a rescuer dead along with four others injured.
Another strike had targeted the eastern city of Kramatorsk, damaging more than a dozen buildings within the city.
Serhiy Haidai, the leader of the Luhansk region, cautioned that Russia's Christmas truce was "a lie and a trap" and advised locals to avoid attending Orthodox Church services or congregating in public areas because the Russians might be preparing "terrorist assaults."
Ukrainian President Volodymyr Zelenskyy, stated that the cease-fire was an effort to block his nation's military gains in the country's east and to bring in more personnel and equipment.
There was little sign of a major lull in hostilities, despite the fact that Russian officials said the truce was still in place.
"We are two and a half hours into this proclaimed ceasefire, and actually the whole territory of Ukraine is under air raid alert. So I think that speaks for itself," Ukrainian MP Inna Sovsun said. "Basically the ceasefire, the Russians are making it up."