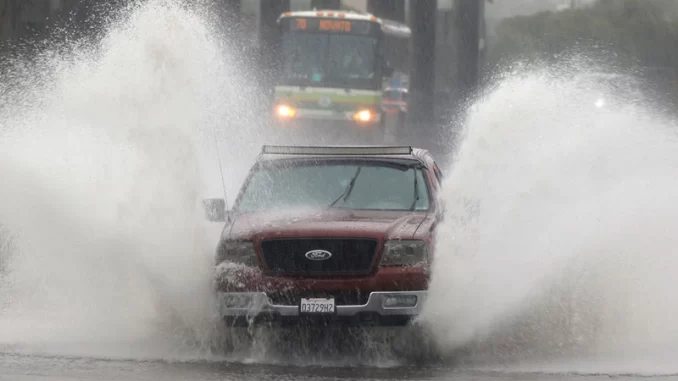 OAN Geraldyn Berry
UPDATED 1:00 PM PT – Wednesday, January 4, 2023
California is being battered by another winter storm that will bring severe winds and lots of rain. The storm's grave predictions have warned of potential "loss of life."
California has declared a state of emergency as it is dealing with a potentially fatal bomb cyclone. The powerful atmospheric river known as the "Pineapple Express," which has its origins in Hawaii, will carry a considerable amount of moisture to California. There is a chance of flooding throughout California because to the bomb cyclone and "Pineapple Express."
According to forecasters, it is likely to be one of the most significant storms to hit the state in recent years. For some neighborhoods with a significant risk of flooding, emergency officials ordered forced evacuations. The National Weather Service has issued flash flood watches, strong wind warnings, winter storm warnings, and other alerts for much of the state.
California Governor Gavin Newsom (D-Calif.) has said the coordination measures are in place to set up sandbagging spots and shelters and deploy paramedic strike teams. The state's emergency operations center is at its highest degree of urgency.
Winds and tornadoes may hit cities like Tallahassee, Charlotte, Virginia Beach, Atlanta, Raleigh, and Norfolk. In some areas of the Southeast, flash flooding might also be caused by heavy rains. The Bay Area and Northern California will be hit the hardest on Wednesday and Thursday.