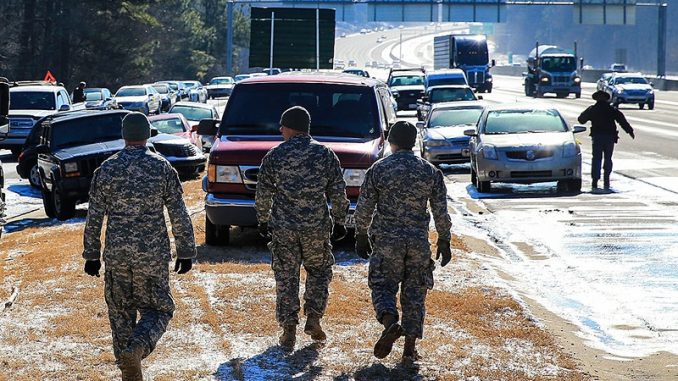 OAN Shannon Kelland
UPDATED 5:58 PM PT – Friday, December 23, 2022
The Biden administration has neglected to pay numerous National Guard troops their year-end paycheck on time during the week of Christmas.
This delay is taking place after the House approved the controversial additional $45 billion aid package to Ukraine, and a $1.7 trillion spending plan.
The information was relayed from troops in Pennsylvania, Georgia, and South Carolina who were infuriated that their pay had not yet come through.
A letter was sent to members of the National Guard that stated it is a "nationwide" issue that "is related to the CR (continuing resolution.)"
The letter also stated that the National Guard Bureau, "was not made aware of the issue or "decision" prior to today."
"This is unfortunate and can cause serious issues and aggravation across the formation which are understandable. Especially two days before Christmas," the letter stated. "From what I'm being told, funds hopefully will be released tonight if it's signed by POTUS today."