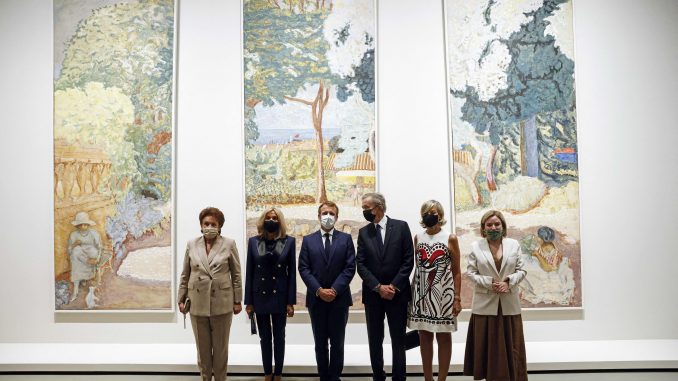 OAN Newsroom
UPDATED 5:55 PM PT – Wednesday, September 22, 2021
French President Emmanuel Macron welcomes a Russian exhibition of impressionist art to Paris amid warming ties between France and Russia. Macron delivered a speech at the opening of the exhibition, which was organized by the Foundation Louis Vuitton.
Macron also met with the curators and looked at the exhibit himself. The art collection was gathered by Russian industrialist brothers Ivan and Mikhail Morozov in the early 20th century.
The exhibition featured the work of Monet, Renior and Van Gogh, among many others.
"This dialogue between our artists and our intellectuals, as we know, travels back ages, and in the intimacy of this vision, in the convictions established by these two brothers, there is the evident trace that Russia is a great European power," he stated. "…Our work lies in knowing that the collectors and the artists were able to reunite talents, gain back this string of thought to once again build common projects beyond what separates us."
Il y a tant de commun et d'inséparable entre la Russie et la France. L'art en fait partie. Pour la première fois, la mythique collection Morozov voyage hors de Russie. Et c'est à Paris que des milliers de visiteurs vont pouvoir découvrir cette exposition exceptionnelle. pic.twitter.com/Zl3n469OcA

— Emmanuel Macron (@EmmanuelMacron) September 21, 2021
(Translation: "There is so much in common and inseparable between Russia and France. Art is one of them. For the first time, the legendary Morozov collection travels outside Russia and it is in Paris that thousands of visitors will be able to discover this exceptional exhibition.")
Macron praised the scientific work performed by Russian collectors on the exhibition. He added that France and Russia must "get closer together," despite the circumstances of today.