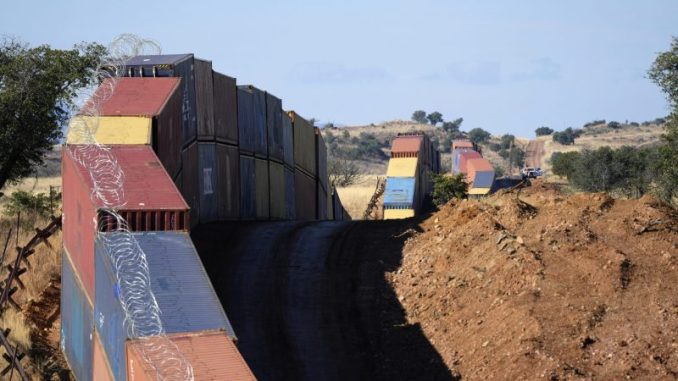 OAN Newsroom
UPDATED 12:19 PM PT – Thursday, December 22, 2022
Arizona Governor Doug Ducey has reached a settlement with the Biden administration in dismantling a shipping container border wall located on the U.S. Mexico border, trespassing federal lands.
According to the documents filed in the U.S. District court in Phoenix on Wednesday, the Republican governor and the Biden administration came to an agreement that Arizona would stop placing the containers in any national forests.
However, Ducey urged the federal government to specify when it would close any gaps in the ongoing border wall, as it was promised by the administration a year ago.
"(The federal government) owes it to Arizonans and all Americans to release a timeline," Ducey said.
The Biden administration has been battling with the Grand Canyon State to remove the containers ever since the governor issued an executive order to the Department of Emergency and Military affairs to use the shipping containers as a makeshift border wall back in August.
On behalf of the Bureau of Reclamation, the Department of Agriculture, and the Forest Service, the federal government filed a lawsuit last week against Ducey's administration.
Arizona shares a 600km (370 mile) border with Mexico. With hundreds of thousands of people being detained in recent months while trying to cross the border, President Joe Biden has come under increasing fire for the way his government has handled border concerns.