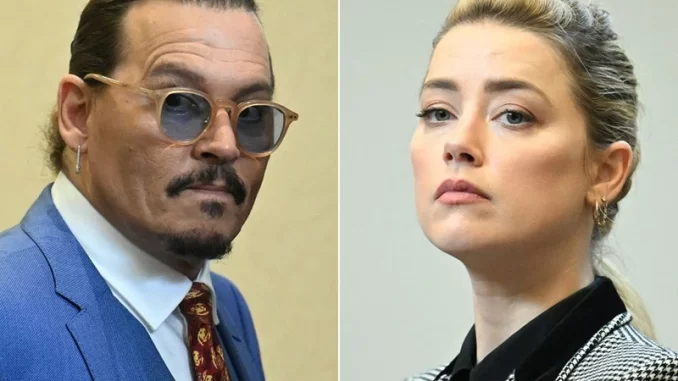 OAN Newsroom Correspondent Geri Berry
UPDATED 11:49 AM PT – Monday, December 19, 2022
Amber Heard has been ordered to pay Johnny Depp $1 million.
The Hollywood actress faced off against her famous ex-husband in court to settle their long-standing defamation lawsuit.
In June, a jury found that Johnny Depp had proved all elements of defamation. In court , it was decided that Heard's op-ed was false and defamatory. The jury agreed that the actress had acted with "actual malice" knowing that her statements were false.
Heard asserted that the payment is "not an act of concession" and that she has "made no acknowledgment."
"I make this decision having lost faith in the American legal system, where my unprotected testimony served as entertainment and social media fodder," Heard said.
The lawsuit was based on the Hollywood actress' 2018 op-ed that was written and published in the Washington Post newspaper. In it, Heard identified herself as a "public figure representing domestic abuse" without mentioning Depp.
Depp then sued his ex-wife for defamation and in response, the actress counter-sued.
As a result of the case, Depp received $10 million in compensatory damages and $5 million in punitive damages from the jury. Due to statutory limitations, a Virginia judge had limited the punitive damages to $350,000.
The jury granted Heard $2 million in compensatory damages for her cross-complaint, which alleged defamation over remarks Depp's attorney made about her abuse accusations, but no money for punitive damages.
Earlier this year, Heard was ordered to pay $8.35 million after a six-week trial in Virginia. The new revision of the $1 million payment comes as a huge reduction from the earlier amount. It is reported that the payment is expected to come from her insurance carrier.
"Women shouldn't have to face abuse or bankruptcy for speaking her truth, but unfortunately it is not uncommon. I will not be threatened, disheartened or dissuaded by what happened from speaking the truth. No one can and no one will take that from me. My voice forever remains the most valuable asset I have," Heard said.