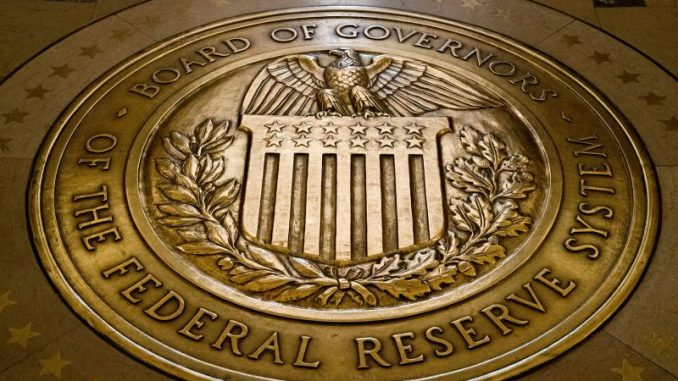 OAN Newsroom Contributor Annyatama Bhowmik
UPDATED 1:30 PM PT – Wednesday, December 14, 2022
The Federal Reserve has increased the federal funds rate by 50 basis points, marking the highest increase since 2007. Its benchmark was raised from a 4.25% to a 4.50% target range.
On Wednesday, the Federal Reserve slowed its campaign to cool the economy by raising its benchmark interest rate by 50 basis points. This increase comes amid early indications that persistently high inflation is finally beginning to decline.
This decision, made during the two-day Federal Open Industry Committee meeting, is good news for the housing market since it can cause mortgage rates to drop. The housing rate has suffered recently due to persistently high property prices, which in turn has made purchasing difficult for prospective buyers.
The Fed began its campaign to combat rising inflation in March by raising the benchmark rate by 25 basis points. Following that rate increase, there were four consecutive increases in the months of June, July, September and November.
The Federal Open Market Committee said that future hikes should be expected.
"The Committee anticipates that ongoing increases in the target range will be appropriate in order to attain a stance of monetary policy that is sufficiently restrictive to return inflation to 2% over time," a representative from the committee said.
According to their median forecast, Federal officials anticipate that rate reductions are likely to start in 2024. However, they will be gradual.
In a statement, Treasury Secretary Janet Yellen said that she expects inflation to significantly decline by the end of next year.
The Fed has shined light on the unemployment rate and on the growth of the economy. By the end of next year, Feds predict that the unemployment rate will increase from 3.7% to 4.6%. This number is based on the culmination of the Feds strong attempt to control the skyrocketing inflation rate.
Fed Chair Jerome Powell is anticipated to reveal further details about the Fed's plans. The Federal Open Market Committee has two meetings scheduled for early 2023.