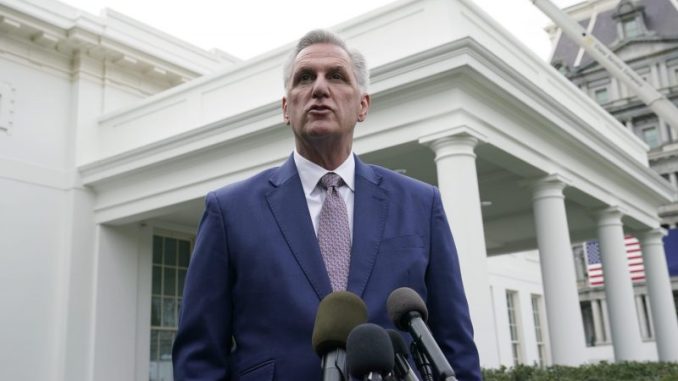 OAN Newsroom
UPDATED 10:25 AM PT – Thursday, December 1, 2022
House Minority Leader Kevin McCarthy is demanding that the January 6th committee preserve all records and documents from its investigation.
In a letter to Committee Chairman Bennie Thompson (D-Miss.) on Wednesday, McCarthy (R-Calif.) stated that the American people have a right to know if the allegations made by the Democrat-led panel are supported by the facts.
He also pointed out recent reports which suggested that the entire swaths of the committee's findings will be left out of its final report.
The panel plans to release that report before the end of the year.
However, McCarthy's letter further signaled the House Republicans plans to investigate the panel's work once they officially take the majority in January.