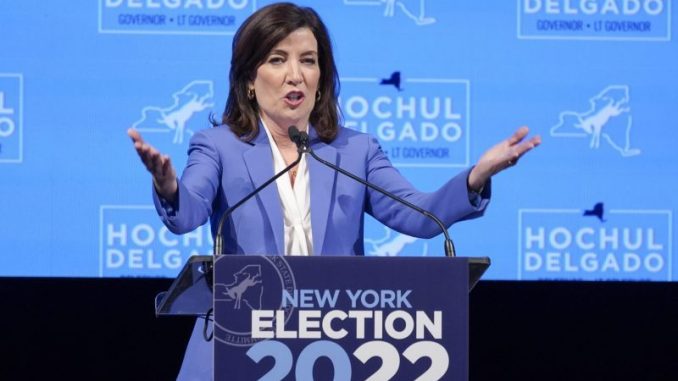 OAN Newsroom
UPDATED 10:02 PM PT – Tuesday, November 8, 2022
Hochul wins New York's gubernatorial race.
The 57th Governor of New York, Kathy Hochul (D-N.Y.) is New York's first female governor. The Democrat went up against Representative Lee Zeldin (R-N.Y.) in New York's gubernatorial race.
Hochul, who replaced former Governor Andrew Cuomo (D-N.Y.) last year, has pushed to ban guns in New York and is pro-abortion.
Zeldin, who represents New York's 1st District, is focused on reforming the government, putting communities before criminals, honoring Veterans and fighting for better education.
Hochul prevailed in the polls leading up to the election due to the state's primarily blue voting demographic.