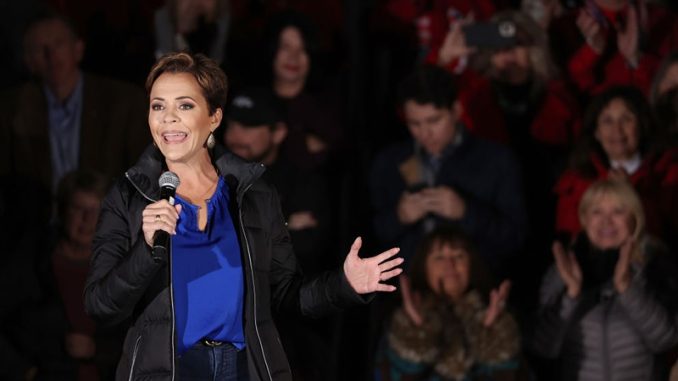 OAN Newsroom
UPDATED 9:20 AM PT – Tuesday, November 8, 2022
Arizona gubernatorial candidate Kari Lake rallies supporters in Phoenix.
During a rally on Monday, Lake highlighted the Biden border crisis. She also criticized coronavirus lockdowns, along with vaccine and mask-mandates.
Lake stressed that Katie Hobbs must never become the governor of Arizona.
"Twice convicted racist costing the tax payers of this great state nearly $3 million because she (Katie Hobbs) paid women of color $30,000 less than she paid men for doing the same job," Lake said. "And they accuse us of being racist. I'll tell you what. We don't want that. We cannot backwards and put someone like her in the governor's office. It would be an absolute disaster."
Lake also criticized the corporate media by saying that Americans are no longer interested in their far-left agenda disguised as news.
The Republican released a campaign ad on Tuesday morning targeting the mainstream media. In it, she said "it's time to take a sledgehammer to the mainstream media's lies and propaganda."