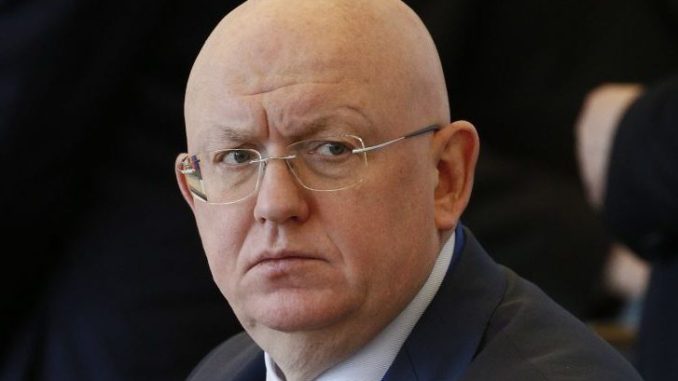 OAN Newsroom
UPDATED 5:06 PM PT – Thursday, October 13, 2022
A top Russian security official says that NATO must pull back from Ukraine.
Deputy Secretary of the Russian Security Council, Alexander Venediktov, told reporters that NATO membership for a Ukrainian State would trigger World War III. He added that NATO expansion into Ukraine would pose an existential threat to Russia.
Russia has continued large-scale missile strikes against Ukrainian infrastructure in response to the deadly terror attack on the Crimean bridge. The bridge connects the Russia mainland and the Crimean Peninsula over the Kerch Strait.
Meanwhile, Russian diplomats have argued that NATO has a double standard regarding the territorial integrity of different countries.
Vasily Nebenzia, Russia's permanent Representative to the United Nations spoke on the matter.
"NATO members were ready to save Kosovo Albanians and from threats that did not exist at the time," he said. "While residents of Donbass, Kherson, and Zaporozhe, according to their logic, are apparently second-class people whose extermination by the Kiev regime the civilized west does not care at all because they support Russia."
Russia officials added that NATO understands that accepting Ukraine into the bloc would be suicidal and that it will most likely not happen.