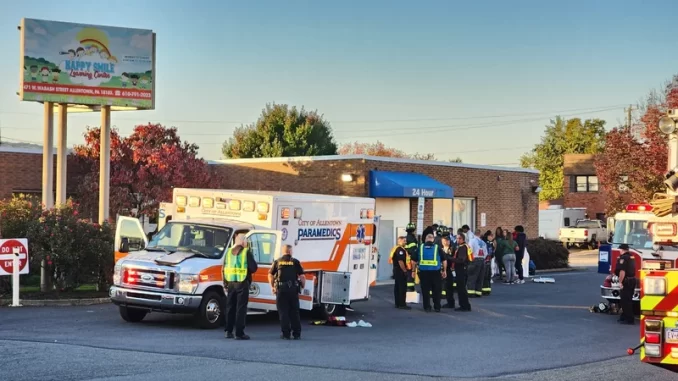 OAN Newsroom
UPDATED 5:36 PM PT – Tuesday, October 11, 2022
A carbon monoxide leak at a daycare center in Pennsylvania has sent several children and workers to the hospital.         
Authorities say they initially responded to a 911 call on Tuesday morning about an unconscious child at the Happy Smiles Learning Center in Allentown. The daycare is located just north of Philadelphia.   
When firefighters arrived on the scene, their monitors alerted them of a carbon monoxide leak. This discovery prompted a response from every ambulance in the city.     
The center was quickly evacuated. 27 people, including several children, were rushed to multiple hospitals. Everyone involved is in stable condition.   
The daycare has informed the parents about the incident. An investigation is currently underway.    Officials have announced that there was not carbon monoxide detector in the building.
The State Senate has passed legislation that requires childcare centers across Pennsylvania to have carbon monoxide detectors in their building, however it has yet to pass in the House.