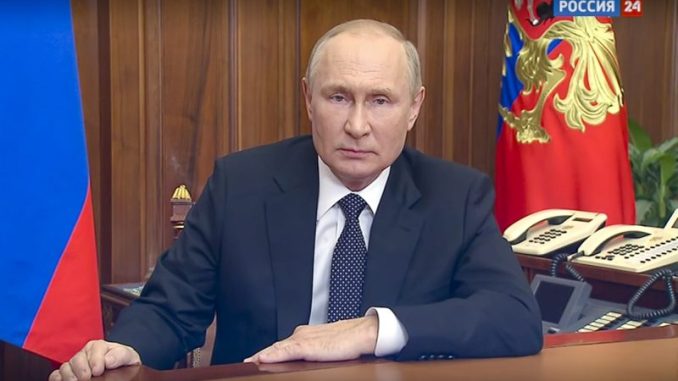 OAN Newsroom
UPDATED 9:52 AM PT –Wednesday, September 21, 2022
Russian President Vladimir Putin has threatened the West with nuclear weapons. He also announced that Russia is mobilizing reservists.
On Wednesday, Putin made it clear that he was not bluffing when he said 'Russia will use all the instruments at its disposal to counter a threat against its territorial integrity.' This statement came after he claimed that top NATO officials said it would be acceptable to carry out nuclear strikes on Russia.
"In its aggressive anti-Russian policy, the West has crossed every line," Putin stated. "We hear constant threats against our country and our people. Some irresponsible politicians in the West speak not only about delivering Ukraine long-range weaponry, (missile) systems that would allow (Kyiv) to strike Crimea and other Russian regions. These acts of terror, including using Western weapons, are already being carried out in border regions, in Belgorod and Kursk regions."
These remarks came ahead of President Joe Biden and his Ukrainian counterpart Volodymyr Zelensky's joint address to the United Nations. Biden spoke to the United Nations about the escalation. He said it was a reckless disregard of the responsibilities for a non-proliferation regime.