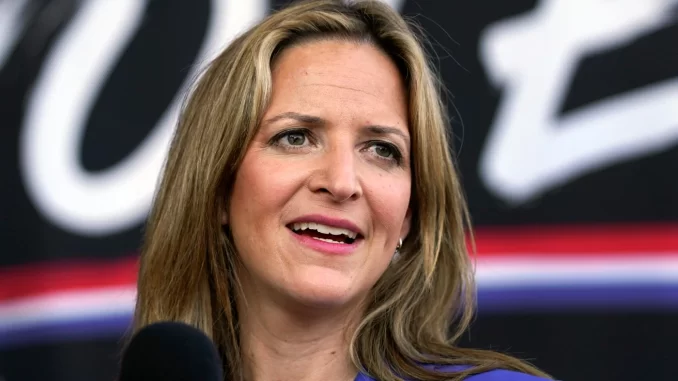 Daniel Baldwin, OAN White House Correspondent
UPDATED 1:50 PM PT – Thursday, September 8, 2022
The Public Interest Legal Foundation scored a victory in court over Democrat Michigan Secretary of State Jocelyn Benson. A U.S. District Court Judge rejected Benson's request to dismiss the lawsuit regarding Michigan's voter rolls.
"The goal is to get dead registrants off the voter rolls in an important state like Michigan," said J. Christian Adams, president of PILF. "The National Voter Registration Act requires states to do reasonable list maintenance, to remove deceased registrants and voters. Unfortunately in Michigan, some of these people have been dead for over 20 years, and they're still on the voter rolls. We just want the law to be enforced."
PILF is a legal nonprofit group suing Benson regarding an alleged violation of the National Voter Registration Act. Benson is a facing count of failure to conduct list maintenance.
"We found 25,000 people were dead and still on the voter rolls in Michigan," Adams revealed. 
"The fact that there's dead registrants on the rolls is not a Michigan problem," Adams continued. "What's a Michigan problem is the seeming unwillingness to do anything about it."
Adams claims PILF gave the names of these allegedly dead registrants before the 2020 election.
"As far as we can tell, years have gone by, after we gave the names to Michigan, and nothing has happened in large part," Adams said. "And they've just demanded to know more about us than the actual investigation they ought to be doing of the names."
Adams says PILF has a rigorous process as to how it collects and cross references data.
"We do this all over the country," Adams explained. "We collect the voter rolls, and then we bounce them against a whole bunch of indicators as to whether or not somebody's dead. We try to get it right by using the social security death index, social security matches. We use obituaries and gravestones. We also use credit reporting services, people who are in the business of knowing whether or not you're alive. We use all of this information. That's out there to derive our list."
Adams says PILF has a history of success in lawsuits, citing a settlement against the State Department of Pennsylvania to remove deceased voters from the voter rolls in April 2021. 
"There aren't false positives in the data," said Adams. "If anything we were conservative. We found other people who've been dead that weren't even on the list because there could be a name match issue."
"These registrants are dead," Adams continued. "Period. And so we will be successful one way or another, because the dead registrants eventually one way or another are going to be removed. It's a question of how much kicking and screaming goes on before that day comes
One America News reached out to Benson for comment, but has yet to hear back as of publishing this article.