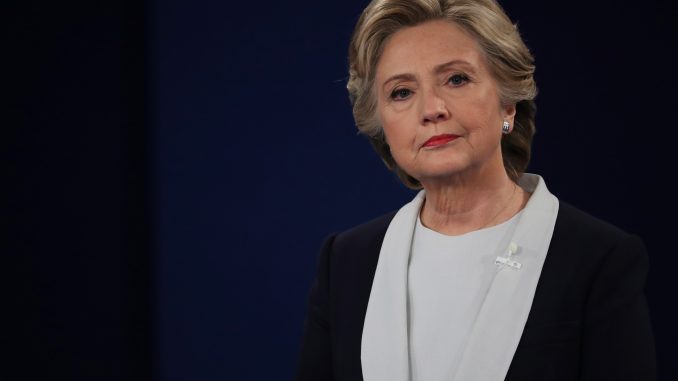 OAN Newsroom
UPDATED 3:00 PM PT – Wednesday, September 7, 2022
Former Secretary of State, Hillary Clinton has confirmed she will not run for president again.
EXCLUSIVE: @HillaryClinton tells @NorahODonnell she does not plan to run for president again, but did vow to do everything she can to ensure a future president "respects our democracy." Adding if Trump runs again that Republicans should "grow a backbone." pic.twitter.com/GMwJ6qMF5Y

— CBS Evening News (@CBSEveningNews) September 6, 2022
On Tuesday, during an interview with CBS's Norah O'Donnell, Clinton addressed to the question of whether or not she will run in 2024. Clinton also added that she would endorse President Biden should he decide to run for re-election.  The conversation then shifted to her comparing the FBI's Mar-a-Lago raid to how the bureau handled the investigation into her private e-mail server. The former Secretary of State said that then FBI director, James Comey, ruined her chances of getting elected.
"There's no doubt at all that he (James Comey) impacted very negatively my chances of winning," Clinton said. "So, it was in the middle of an election, there was no 'there there' and the guy never shut up."
Clinton then went on to praise the current leaders of the DOJ and FBI. She claimed they've been "incredibly patient and careful."
Her remarks come as many believe the current FBI and DOJ are biased against former President Trump. A recent Rasmussen Reports poll found that 46-percent of voters, who do not identify with either major political party, trust the FBI less following the Mar-a-Lago raid.