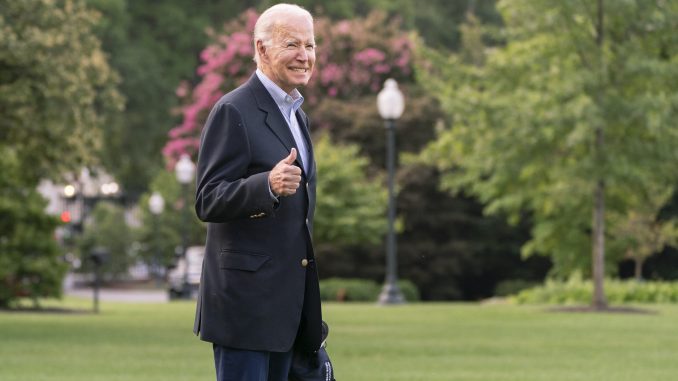 OAN Newsroom
Updated 2:00 PM PT – Monday, August 8, 2022
Joe Biden praised the passing of the Inflation Reduction Act in the Senate. Following its passage on Sunday, the President released a statement on the legislation.
Statement by President Biden on Senate passage of the Inflation Reduction Act: pic.twitter.com/Dstk783CNy

— The White House (@WhiteHouse) August 7, 2022
Before the vote, Biden touted the bill as a means to combat inflation, despite many economists saying it would do the opposite.
One of the ways you give working people a fighting chance is by making health care, prescriptions, energy, and so much more, affordable and accessible.

The Inflation Reduction Act will get that done.

— President Biden (@POTUS) August 7, 2022
When speaking with reporters on Monday, the President acknowledged that any change brought about by the legislation will not happen right away. Biden also suggested its passage will help Democrats in the midterms.
"A whole range of things that are really game changers for ordinary folks," he said.  "Now, some of it's not going to kick in for a little bit. But it's all good..when you sit down (at) that kitchen table the end of the month, they will be able pay a whole lot more bills because they are paying less."
The legislation will move to the House with a vote expected to take place on Friday.