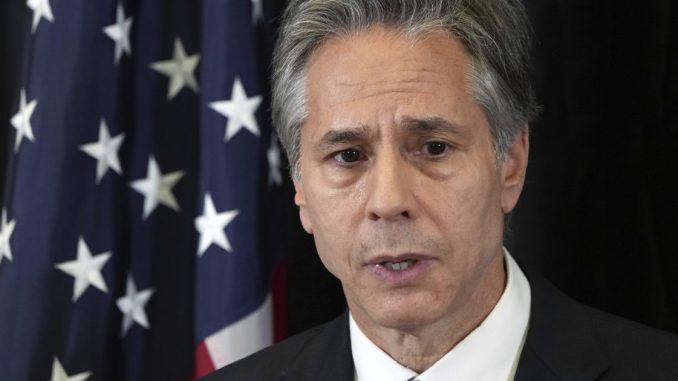 OAN Newsroom
UPDATED 3:10 PM PT – Thursday, August 4, 2022
Secretary of State Antony Blinken, affirmed that the US will not allow China to take over Taiwan by force. This statement comes amid rising tensions following House Speaker Nancy Pelosi's (D-Calif.) recent visit to the island.
During his speech at the ASEAN Summit in Cambodia on Thursday, Blinken urged China not to take any drastic action against Taiwan. The nation's top diplomat stated that the US will continue to have an abiding interest in peace and stability across the Taiwan strait. The Secretary stressed that any military action by China would not benefit anybody in the region, including the communist nation itself.
"Nothing has changed about our position and I hope very much that Beijing will not manufacture a crisis or seek a pretext to increase its aggressive military activity," said Blinken. "We and countries around the world believe that escalation serves no one, and could have unintended consequences that serve no one's interests including ASEAN members and including China."
Blinken also made it publicly known that the US has directly conveyed its position on Taiwan to the Chinese government.