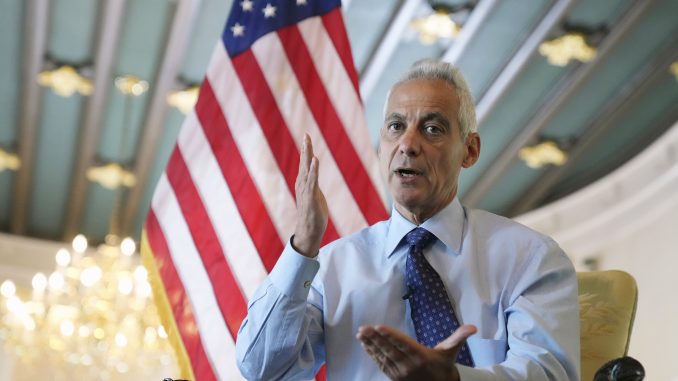 OAN Newsroom
UPDATED 11:12 AM PT – Wednesday, August 3, 2022
The US and Japan are seeking to counter China's efforts to use economic coercion against other nations. During an interview on Tuesday with the Associated Press, US Ambassador to Japan Rahm Emanuel said China has been an active player in trying to use its economic power to force change in other countries.
Emanuel said China is enabled by its access to international markets, which it then weaponizes to exert political pressure around the world. He noted, this includes China's business boycotts of South Korea after the installation of a US missile defense system.
"The idea that they can actually honestly say we don't coerce and then you have – not one, not two, not three – many worldwide examples where they've used their economic market access to force a political change in a country," remarked Emanuel. "I think everybody has woken up to that."
The American diplomat said fighting Chinese threats has been his mission as Ambassador to Japan since day one. Since the beginning of his ambassadorship, Emanuel claims to have focused on the idea of commercial diplomacy.
"Commercial diplomacy is a big piece of an overarching economic collaboration and coordination between the United States and Japan," he stated.
On Friday, the two countries agreed to establish a brand-new joint research center for the next generation semiconductors. Japan also pledged to provide the US with $700 million, which is intended to help the US firm Western Digital Corp and Kioxia Holdings boost memory chip output. The memory chip plant operated by the two companies is located in Japan.