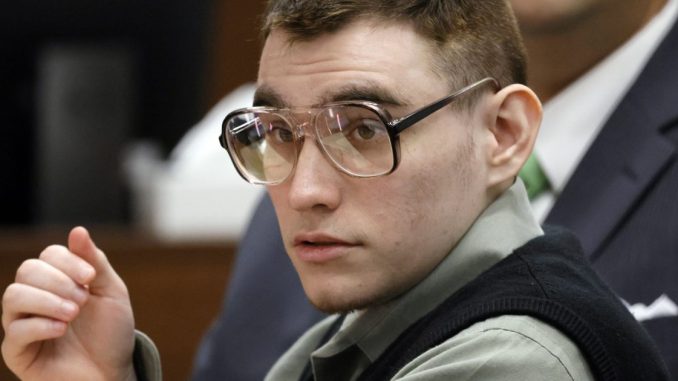 OAN NEWSROOM
UPDATED 5:58 PM PT – Monday, July 18, 2022
The penalty trial for the Parkland shooter is underway. A panel of 22 people, 12 jurors and 10 alternates were sworn in on Monday. The trial is expected to last months, but will ultimately determine the fate of the man who pleaded guilty to 17 counts of first degree murder in the shooting at Marjory Stoneman Douglas High School. Nikolas Cruz took the lives of 14 students, a teacher, a coach and an athletic director at the high school on Feb. 14, 2018.
Opening statements reportedly took up the majority of Monday's hearing. The defense let prosecutors have their say and have their way. Assistant Public Defender Melisa McNeill chose to reserve the team's opening statement until the prosecution is finished presenting its case. Prosecutor Mike Satz called seven witnesses to the stand. The defense did not ask a single question of any of them.
"We were sitting ducks," said said Danielle Gilbert, who recorded the first series of cellphone videos shown to the jury. "There was no way to protect ourselves."
Gilbert was a junior at Stoneman Douglas at the time. The videos showed students and a teacher hiding in fear as about two dozen gunshots were fired nearby. Although her body is not seen until the final video clip, victim Carmen Schentrup was already dead just a few yards away from Gilbert.
HORRIFIC! You can hear the endless gunshots from #NikolasCruz and he's killing students. Danielle Gilbert recorded him on her cellphone. The gallery can hear but not see the video. The jury IS seeing the video. Gilbert cries on the stand. Family members run out of court. pic.twitter.com/rGDWzgI4S0

— Cathy Russon (@cathyrusson) July 18, 2022
When jurors heard those shots, the gunman at the defense table lowered his head and did not look up. Family members of his victims leaned on each other for support. Some couldn't take it and left the room. Another could not wait five seconds into a video clip before declaring she'd had enough.
"Shut it off!" called out a family member of a victim.
Satz claimed that Cruz had planned to be a school shooter for a long time. He described a video that Cruz made three days before the killing where he bragged that he was going to be the "next school shooter" and that he hoped to kill at least 20.
Prosecutors replayed the horrific day and detailed the shooter's methodical plan. They said he was "cold, calculated and deadly."