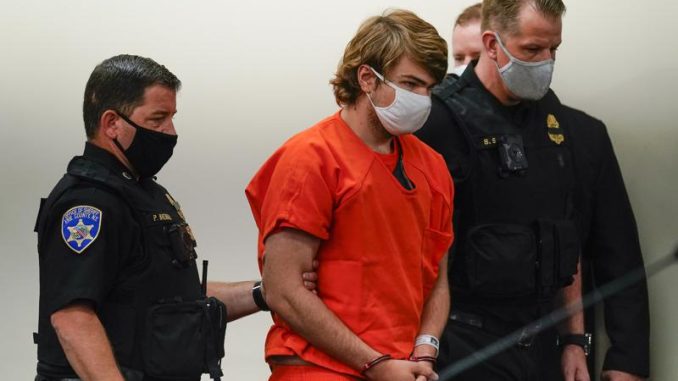 OAN NEWSROOM
UPDATED 11:11 AM PT – Wednesday, June 15, 2022
The suspected gunman accused of killing 10 people in a Buffalo supermarket is facing 26 counts of hate crimes and firearm offenses. The Department of Justice announced Wednesday that 18-year old Payton Gendron is being charged 10 counts of hate crimes resulting in death, three counts of hate crimes involving bodily injury and attempt to kill.
Additionally, Gendron faces 10 counts of using a firearm to commit murder during and in retaliation to a crime of violence as well as three counts of using and discharging of a firearm during and in retaliation to a crime of violence.
Attorney General Merrick B. Garland Delivers Remarks Announcing Accused Tops Shooter Charged with Federal Hate Crimes and Using a Firearm to Commit Murder https://t.co/YNkEsxJZMP

— Justice Department (@TheJusticeDept) June 15, 2022
During a ceremony held Tuesday, Buffalo Mayor Byron Brown held a 13-second moment of silence to honor the 10 killed and three wounded in last months shooting.
"To the families who lost loved ones in the attack, words will never convey the heartbreak and pain this senseless tragedy has caused," he stated. "I am grateful, we are all grateful that you are here today. And we want to be clear, that as a community, we are not going anywhere and we will always remember."
If convicted Gendron could face the death penalty.