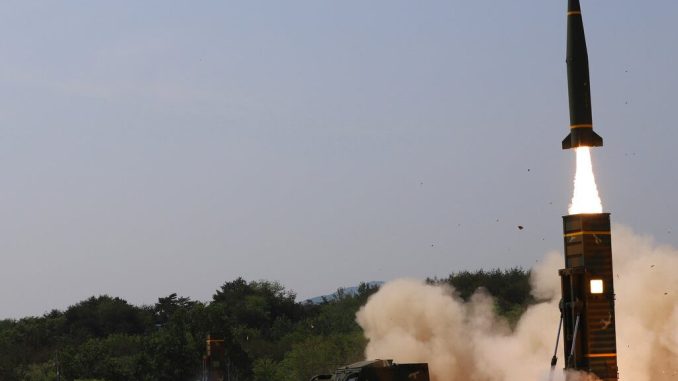 OAN NEWSROOM
UPDATED 11:21 AM PT – Wednesday, June 1, 2022
The US plans to urge the United Nations to impose further sanctions on North Korea if the hermit nation performs a nuclear weapons test in the future. While speaking to reporters Tuesday, UN Ambassador Linda Thomas-Greenfield said that she would ramp up pressure to put more sanctions in place if the test occurs.
I am beyond disappointed that the Security Council has not been able to unify in opposition to North Korea's unlawful WMD and ballistic missile programs.

That failure rests on China and Russia alone.

— Ambassador Linda Thomas-Greenfield (@USAmbUN) May 27, 2022
The UN ambassadors remarks comes as US, South Korean and Japanese officials believe North Korea may soon carry out it's first nuclear weapons test in nearly five years. Thomas-Greenfield stressed the need to enforce already existing sanctions on North Korea to deter nuclear efforts.
"We absolutely will," she stated. "First of all, we need to enforce the sanctions that we have already authority to enforce. And we certainly, as we attempted in this last resolution, will push for additional sanctions."
Watch: The #US will again push for more #UN sanctions on #NorthKorea if it carries out a seventh nuclear test, despite opposition by China and Russia, US Ambassador to the UN Linda Thomas-Greenfield says.https://t.co/Yil4nvytxv pic.twitter.com/ykxikqXJyZ

— Al Arabiya English (@AlArabiya_Eng) June 1, 2022
Russia and China both oppose new sanctions and, as permanent members of the Security Council, hold veto power over any potential resolution on the issue presented to the panel.