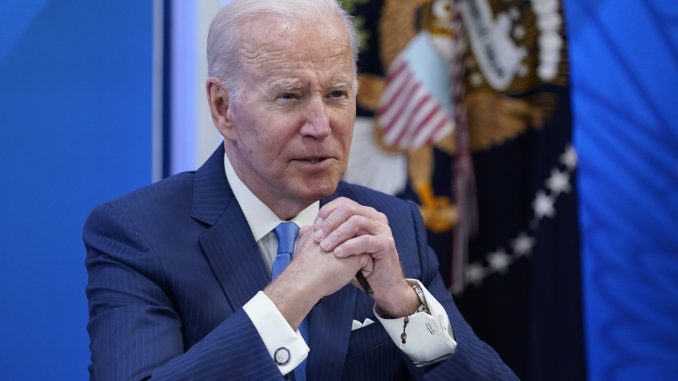 OAN NEWSROOM
UPDATED 11:00 AM PT – Thursday, May 12, 2022
A press conference Tuesday escalated quickly after President Joe Biden spoke about the state of the economy while blaming everyone and everything but his own administration. Prior to the briefing, Biden touted his economic plan while claiming it would lower the deficit and ensure wealthy Americans pay their fair share.
Sen. Rick Scott (R-Fla.) responded to the President's statements about rising inflation. The Florida senator declared that Biden is incapable of handling the economy and reiterated calls for his resignation.
"Joe Biden gave a talk this morning blaming everyone else on inflation," said Scott. "He took no responsibility and has no plan. I think all Floridians know that this President has no ability to deal with inflation."
.@JoeBiden is right. I do have a problem.

I have a problem with a weak, incoherent & confused president crushing the dreams of American families with raging inflation & doing NOTHING to fix it. Biden is a failed president & it's time for him to resign. pic.twitter.com/mAHkndxaWt

— Rick Scott (@SenRickScott) May 10, 2022
Additionally, Sen. John Barrasso (R-Wyo.) blamed the President for increasing gas prices and making Americans pay more for the cost of basic necessities.
"This morning Americans woke up to the highest gasoline prices in the history of the country, the history of America," voiced Barrasso. "The pain caused by the Biden administration inflation has become a breaking point for millions of Americans."
Scott has continued to voice his strong opinion against Biden's choices while claiming the President is "unwell."