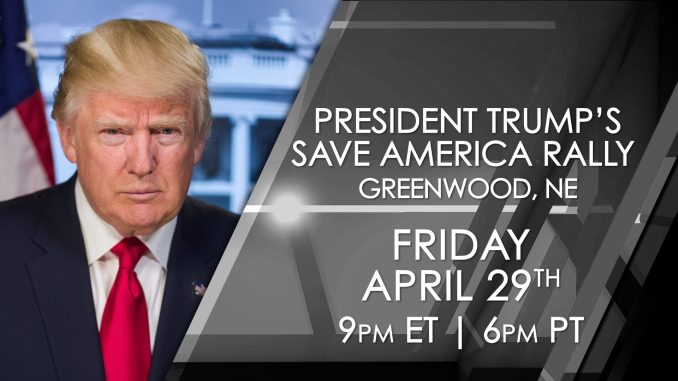 The 45th president was expected to hold a 'Save America' rally in Nebraska with his pick for the state's next governor. Donald Trump is expected to share the stage with gubernatorial candidate Charles Herbster in the city of Greenwood.
Herbster has recently faced calls to drop out of the race after sexual misconduct allegations, which he has vehemently denied while accusing his rivals in the party of being behind the claims.
The 'Save America' rally is now canceled due to weather conditions. Weather permitting, a rescheduled event may take place at this location on Sunday, May 1.
Save America Announces Program Speakers for Greenwood, Nebraska:

🇺🇸 @CWHerbster
🇺🇸 @KellyannePolls
🇺🇸 @David_Bossie
🇺🇸 @mschlapp
🇺🇸 Mike Lindellhttps://t.co/mzzj4lzm6C pic.twitter.com/bPwpGE43q6

— Natalie Harp (@NatalieJHarp) April 28, 2022