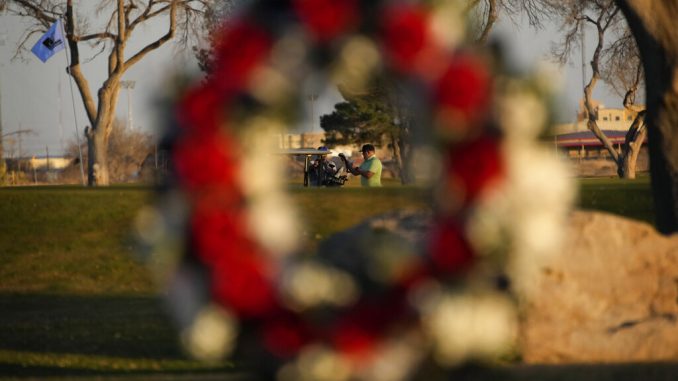 OAN Newsroom
UPDATED 8:08 AM PT – Thursday, March 17, 2022
At least nine people were killed following a fatal head-on collision between a pick-up truck and van in Texas. Six college students from the University of the Southwest, their head golf coach and a 13-year-old were among those killed in the crash Tuesday.
Meanwhile, two students remain in critical condition at local hospitals. According to Texas Department of Public Safety officials, the university's men's and women's golf team was heading back to New Mexico after their tournament in Midland.
"This was a head on crash, one of the vehicles involved belonged to the University of the Southwest," announced Sgt. Steven Blanco of the Texas Department of Public Safety. "It was transporting the men's and women's golf team from a golf tournament here in the West Texas area. Tragically, there are deceased in that vehicle."
According to authorities,a Dodge pick up truck drove into the northbound lane Tuesday night, in turn, striking the van the team was traveling in head-on. Both vehicles burst into flames following the collision.
The driver of the pick up truck and a 13-year-old passenger were pronounced dead. The coach killed in the crash was identified as 26-year-old Tyler James who was reportedly in his first year in charge of the men's and women's teams.
"From the first time I met Tyler you could tell his goal in life and his dream job was to be a golf coach," said Ryan Erwin, VP of Student Engagement at East Texas Baptist University. "And he took his role very seriously, even though he was still a graduate student. He served as a very dependable assistant coach. He loved mentoring, investing in the lives of the golfers."
In the meantime, the National Transportation Safety Board is sending a 12 member team to investigate the incident and officials say the probe could take around 18-24 months.