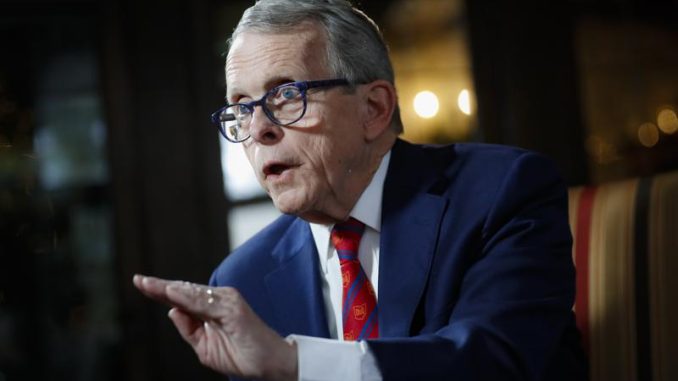 OAN Newsroom
UPDATED 8:44 AM PT – Wednesday, March 16, 2022
Ohioans can soon carry a concealed weapon without a permit. On Monday, state Governor Mike DeWine signed a bill into law eliminating the requirement of needing a conceal carry permit.
The Senate bill will allow Ohio residents 21 years of age and older to legally own a gun without a permit or special training. It also removed the legal requirement for gun owners to tell police they are armed when stopped. This means law enforcement will have to ask, but lying will render a misdemeanor resulting up to six-months in jail.
Supporters of the law noted, both the U.S. and Ohio Constitutions guarantee the right to bear arms while also mentioning it will make people safer by lifting restrictions on their ability to carry a concealed firearm to protect themselves.
🎉🇺🇸 NRA VICTORY: Ohio Gov. @MikeDeWine JUST SIGNED NRA-Backed Constitutional Carry

OHIO, Say HELLO to NO GOVERNMENT PERMISSION!

— NRA (@NRA) March 14, 2022
Buckeye Firearms Association Director, Dean Reick said this is a great moment for the history of Ohio.
"What were trying to do is to allow Ohioans to exercise their Constitutional right without that burden because no other Constitutional right requires you to jump through that many hoops," he stated.
The measure, dubbed Constitutional Carry by its supporters, is one of several GOP-backed proposals in recent years seeking to expand gun rights. Despite people in Ohio no longer needing a gun license, residents will still need to apply for a permit if they plan to carry a concealed weapon over state lines.
Meanwhile, Ohio will become the 23rd state to exercise their right to carry without having to go through red tape, despite many Democrat leaders saying the bill will make the state more dangerous. Furthermore, advocates for the law say it gains major ground in getting the Second Amendment restored.