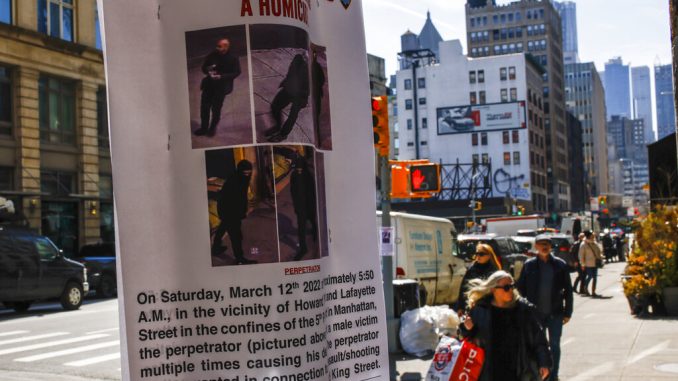 OAN Newsroom
UPDATED 10:03 AM PT – Wednesday, March 16, 2022
The New York Police Department revealed the identity of the man suspected of shooting five homeless men across New York and Washington, D.C. A 30-year old man was arrested by D.C. Metropolitan Police after being suspected responsible for the recent killings.
Authorities were able to identify Gerald Grevard III after receiving an anonymous tip. The tip came after the police departments from both cities released images and footage of who they believed to be the suspect.
"At approximately 2:30 a.m., 30-year-old Gerald Brevard of Southeast D.C. was taken into custody by our partners in the Washington field office of the ATF (referring to the Bureau of Alcohol, Tobacco and Firearms and Explosives)," stated Robert J. Contee III, Chief of Metropolitan Police. "Our partnership with the community and across the criminal justice system proved extremely valuable, leading us to a swift identification of our suspect and ultimate apprehension here in Washington, D.C."
According to D.C. Police, Brevard is the prime suspect for their investigation into several crimes in the city, including the murder of 54-year-old and two cases of assault with a dangerous weapon.
"Mr. Brevard was charged in each of the district's three offenses," Chief Contee continued. "Charges include first degree murder while armed for the shooting and stabbing homicide of 54-year-old Morgan Holmes on March 9, the assault with the intent to kill for the shooting offense on March 8 and assault with a dangerous weapon for the initial shooting offense on March 3. Additional charges for offenses committed in New York are anticipated."
Meanwhile in New York, Brevard remains a person of interest in an investigation of two incidents in which two homeless individuals were shot in their sleep. Brevard remains in the custody of the D.C. Metropolitan Police Department where he is being interviewed by authorities.