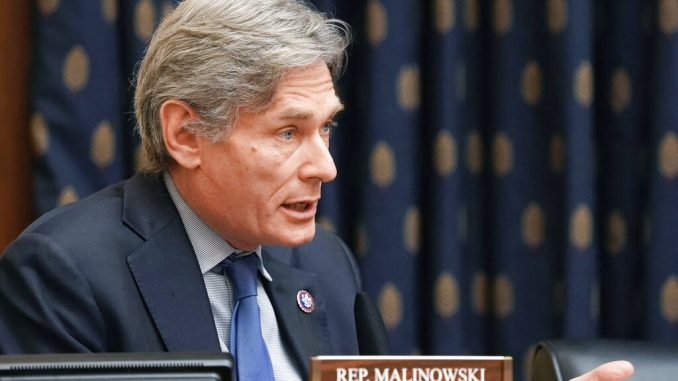 OAN Newsroom
UPDATED 11:37 AM PT – Tuesday, March 15, 2022
Embattled Democrat Rep. Tom Malinowski (D-N.J.) says parents opposed to far-left ideologies being pushed in schools are just a part of a fringe movement. During a town hall event in New Jersey recently, the lawmaker claimed Florida's Parental Eights in Education bill is going to lead to an increase in youth deaths.
Malinowski added, parents opposed to critical race theory and gender theory in schools are just seeking power and are trying to distract from "real issues" like so-called climate change. The representative went on to suggest that those asking for parental rights are trying to ban books while supporting gun violence.
"When I was talking about crazy, right, there are a lot of examples," stated the Democrat. "And one of the crazy things happening in America right now is you've got a political movement that says they care about kids, but the way they express that care is by banning books. And they don't want to do a damn thing about the guns."
Most agree the 2021 red wave was due to increased focus on parental rights issues by Republicans, which could spell trouble for Malinowski who is, after redistricting, in a Republican leaning district.