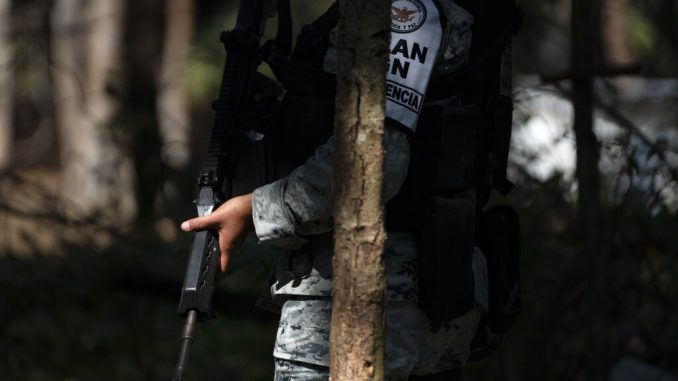 OAN Newsroom
UPDATED 8:47 AM PT – Thursday, February 24, 2022
Hundreds of migrants clashed with police in Southern Mexico while demanding their documents be processed to enter the U.S. On Tuesday, officials reported more than 20 migrants were injured after clashing with members of the National Guard near the Guatemalan border city of Tapachula.
State police joined the Mexican National Guard to help stem the conflict as some migrants blocked traffic and threw stones at authorities. Migrants headed to the U.S. are coming from as far as South America.
"We had to corner ourselves, at least those of us who were carrying our children. They took us out of there (from the surroundings of the National Migration Institute), not caring about anything. We only asked them to bring forward the dates of our appointments. They have given us dates for 4, 5, 6 months. We need to solve our migration problems. We are not throwing stones. We are all the same – Cubans, Venezuelans – we see that there is a lot of racism, there are no human rights of any type."

— Unnamed migrant
Migrants clash with police in southern Mexico https://t.co/9OpTmZ9cJN pic.twitter.com/RvwFUnmf7E

— Reuters Politics (@ReutersPolitics) February 23, 2022
Earlier this month, Mexico's National Human Rights Commission urged immigration authorities to speed up the process to approve documents for migrants or let them travel through the country without being detained.