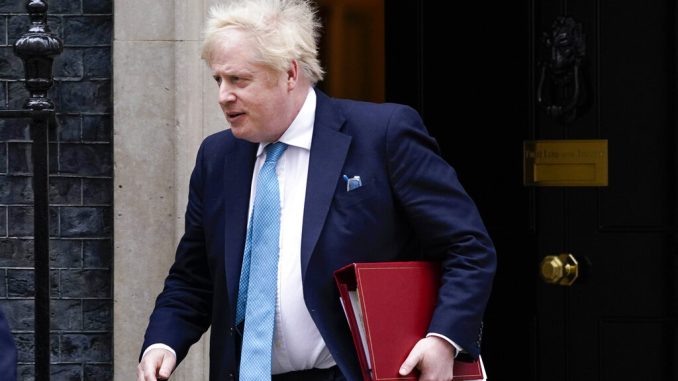 OAN Newsroom
UPDATED 8:24 AM PT – Wednesday, February 23, 2022
Prime Minister Boris Johnson announced the end of all COVID-19 restrictions in an address to the British House of Commons. He made this announcement while speaking to Parliament on Monday.
"First, we will remove all remaining domestic restrictions in law," he stated. "From this Thursday, 24th of February, we will end the legal requirement to self-isolate following a positive test. And so, we will also end self-isolation support payments. Although, COVID provisions for statutory sick pay can still be claimed for a further month. We will end routine contact tracing and no longer ask fully vaccinated close contacts and those under 18 to test daily for seven days."
The announcement was met with mixed reactions as many raised concerns about how it will affect the country moving forward. Amongst those who supported the move is British Chief Scientific Advisor Patrick Vallance, who commented on it during a subsequent press conference.
"So detect, respond and protect the most vulnerable is absolutely crucial during a period of reducing the measures that are in place and being careful about how that goes in relation to what is an evolving virus with a period of quite unstable evolution over the next year or more," said Vallance. "These measures are going to be important to give the safety net and as an American colleague put it at the weekend, he said you can celebrate when the Sun is shining but take your umbrella with you. And I think that's really the message."
Johnson ended his address by defending his decision amidst reactions from both sides of the aisle. He expressed the need to live with the coronavirus without restricting individual freedoms.
"It is time that we got our confidence back, we don't need laws to compel people to be considerate to others," stressed the British Prime Minister. "We can rely on that sense of responsibility towards one another, providing practical advice in the knowledge that people will follow it to avoid infecting loved ones and others. So let us learn to live with this virus, and continue protecting ourselves and others without restricting our freedoms."
Today is not the day we can declare victory over Covid, because this virus is not going away.

But it is the day when all the efforts of the last two years finally enabled us to protect ourselves while restoring our liberties in full.

— Boris Johnson (@BorisJohnson) February 21, 2022
This change will only apply to England and will take effect this week.