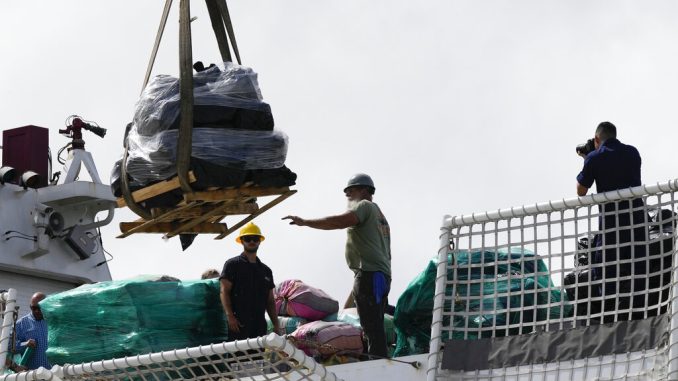 OAN Newsroom
UPDATED 10:39 AM PT – Friday, February 18, 2022
The U.S. Coast Guard seized more than $1 billion worth of narcotics off the coast of Colombia. On Thursday, a vessel offloaded more than 66,000 pounds of cocaine and marijuana destined for the U.S. Officials say this was the biggest haul of narcotics in recent history.
Dr. Rahul Gupta, head of the White House National Drug Control Policy, said the key to stopping drug traffickers is to go after the profits they would have made. He praised the coast guard's efforts in reducing the amount of cocaine accessible to individuals.
This comes as the United States loses one person every five seconds due to drug abuse. Dr. Gupta is confident the narcotics seized will be disposed of and not make it into communities.
Meanwhile, Coast Guard officials said  the bust indicates a surge of the drug coming from Colombia, the worlds largest cocaine producer. The seizure stopped a significant pathway to transnational criminal networks which could result in human trafficking, weapons violations and political corruption.
Captain Todd Vance commanding officer of the USCGC James commended the crew for intercepting the flow of over 30 metric tons of illegal narcotics over seas. He said the number of transnational criminal activity and the movement of cocaine would be higher if it weren't for the Coast Guard's tireless efforts to stop ships from making it to land.
The Coast Guard has enhanced its arsenal to combat smugglers, utilizing drones and special cameras to detect heat from vessels carrying cocaine.